It might only be October, but I'm already prepping for 2023! You are perhaps thinking that I'm getting ahead of myself, but this is how I like to plan and it's what helps me succeed and continue to grow every year. And that's exactly what I want for you too!
I'm not suggesting for a second that we write-off 2022. Nope, I know that you've got plans to end the year way ahead of where you were in January. Me too! Currently, I'm waiting on permits for two of three new daycares I'm opening. But that doesn't mean I'm not going to set aside time to plan what I want from 2023 and start prepping to get ahead of the game.
Read on for my tips on how to prepare for the coming year like the ninja you are!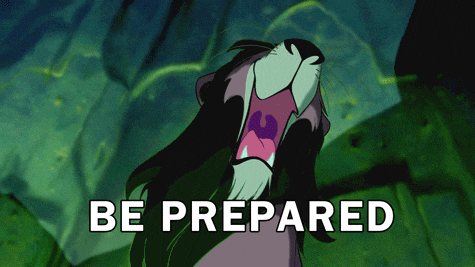 Finish Q4 strong and ready
As the year is drawing to a close, ensure that you are taking time each week to reflect on how far you've come. It's important that you really look at the progress you've made as a childcare business owner and then start to think about "what next"?
Remember that you've got systems in place now for staying on top of things. Also allowing you to make room in your schedule for planning time. Make sure you allocate time to analyze data – not just your profits but other information that gives you clues for what needs to happen in 2023.
Why you should start prepping for 2023 NOW!
If you don't make time to prep before the holiday season, you're going to run out of it! We all know that by the time the festivities begin childcare business owners are exhausted from weeks of working without a break. And often this means our bodies suddenly get ill. So don't leave planning until you're officially off work.
Get ahead of the game and block out a little time each week from now. This will give you plenty of time to think about your goals for 2023 (having looked at your data). Look at what's worked well and where things need some support. You can then plan out how you're going to achieve these goals in a SMART way.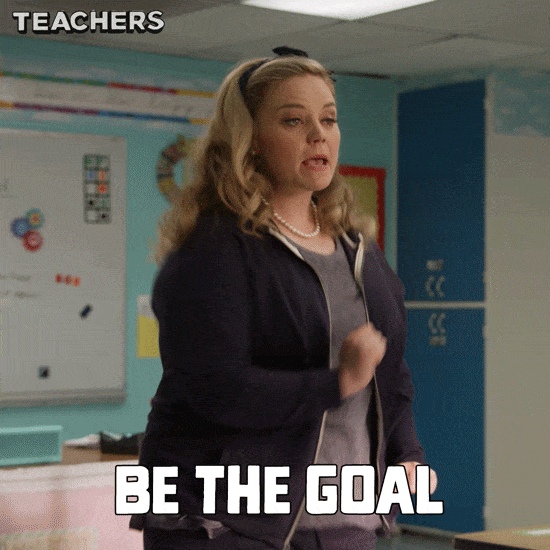 SMART planning
If you're wondering what I'm capitalizing the word for, it's because it's an acronym: Specific, Measurable, Achievable, Realistic and Timely. It's a dynamite way of setting targets for your childcare biz.
Setting super specific goals, like "Find 2 team members for the new day care" or "create new play area on a smaller budget", will mean you can easily see if you're making progress. Just be sure to write down detailed plans, to chunk big goals down into bite-size ones. Then make a timeline for achieving your goals.
Prepping like a ninja
It's not just about goal planning when I'm talking about prep. I know you've got to plan your curriculum, figure out menus, get ahead on your social media scheduling…there's a lot to do.
So that's why it's good to start early when you're prepping for the year ahead. Over the last 3 years we've seen a global pandemic, bizarre weather patterns causing chaos, and an economic disaster…who knows what this year will throw at us?! Which is why we need to be prepared.
Sit down and look at all the areas in your business and break them down into categories. This will make it easier to see gaps in your preparations.
And I've got something coming VERY SOON that'll help you do this!
Get on the waitlist for my new Childcare Business Planner
Want to be inspired to take action every day? Have the tools you need to plan ahead and  a customized planning system for Childcare Ninjas looking to take their business to the next level?! It's more than a planner…it's a whole system created with resources and tools to help you level up and grow your childcare business to maximum success in 2023.
BUT it's important that we plan in a way that works for us. So that's why this year I'm bringing you two versions for my new 2023 CHILDCARE BUSINESS PLANNING SYSTEM – traditional AND digital!!
This exclusive planning system is specifically set up to help today's childcare professionals! You can easily and quickly plan curriculum, menus, social media scheduling and so much more. Let's get you organized and systematized in 2023!
So if you're looking to reduce overwhelm, get organized and achieve your goals this year, WATCH THIS SPACE! Soon you'll be able to get your 2023 CHILDCARE BUSINESS PLANNING SYSTEM! 
Find cheerleaders and support in prepping for 2023
Even with the best planning system in the world, being a home daycare provider can sometimes feel lonely and overwhelming.  Don't forget that you can find strategies and tips to move your child

care business forward by joining our community! You can hang out with like-minded and aspirational day care owners in there. Plus I go live regularly to talk about topics that'll help you grow.
If you prefer Instagram, we share ideas and tips there too. Or maybe email is your thang…JOIN OUR 
 MAILING LIST HERE. We're an army of childcare professionals who are sharing ninja-sharp skills to transform our businesses into childcare empires! This is Childcare Ownership all Grownup! Join us for more tips on how to make your childcare business the success it deserves to be!