You've ventured into the world of childcare business ownership, and now you're looking to to turn it into the success it deserves to be. I'm here to tell you that it's going to happen. If I have done it, so can you! It takes hard work, resilience and a whole lot of love, but I know you've got this. You can build a successful childcare business!
You ARE a Childcare Ninja!
Over the years, I've learned how to grow my childcare business, level up and build my own empire. And here I've got 3 simple tips to help you on your way to success.
1. Automate what you can
By now you'll probably have realized that I am a HUGE fan of systemizing and automation (if you've read any of my other blogs!). If you can systemize, you will be able to de-stress and grow. Take time to note down all the day-to-day tasks you do and look into how you can get a system in place and potentially automate it, to save you time and energy.
In fact this doesn't have to cost the world either! There are plenty of lower cost or even free options for automating elements of your childcare business. From ordering food supplies from a well-kept stock inventory, to Hours Tracker for staffing, make the most of the technology at your fingertips!
Additionally, you can read about apps I use in my childcare business that have revolutionized my systems here.
2. Offer what others won't
Remember when we talked about what makes you special? Well, make sure that you're offering tons of that! Sing it from the mountain tops, girl. Offering something that others don't have – your uniqueness – will make you stand out from the crowd and call in the parents and families that you've been longing to work with.
After all, what makes our childcare businesses so awesome is that we are NOT the cookie cutter daycare center chains that keep popping up all over the country. We offer something totally different and the feedback we get from families is incredible. Their kids are treated as individuals by our amazing teams and the parents are too.
So if you take a look around at other providers, not to compare as such but to look at what they're missing. Perhaps they don't focus on outdoor play or they don't have language teachers…whatever they're lacking, think about what you can offer that they are not. I'm not saying go and do something totally different to your current practice, but look at the competition and see where you can shine!
3. Build amazing relationships daily
As you'll have read briefly above, this is an aspect of your business that is essential. I cannot stress this enough. Nurturing those relationships is absolutely key to the success of your childcare business. Even after a child has moved on to school, I try to keep in touch with families – just the odd "thinking of you" card here and there, or a wave on the street – but this is how community thrives.
Building a sense of community and cherishing the relationships you have with families will make your business successful. Those families will talk about you as if you're a member of their squad (which you totally are!) and they'll be telling new parents they meet about how much they love your childcare and how warm and brilliant you are.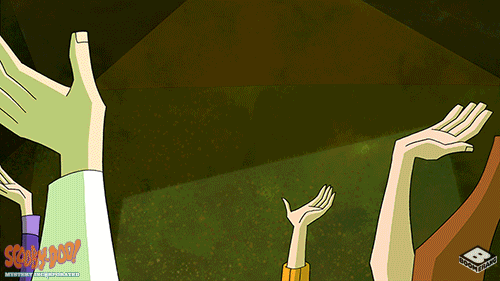 But it's not just the parents and children who you need to nurture! Building amazing relationships with your staff is super important too! Keep communication as a two way street – use apps like Slack to help you do this! – because when staff feel they're heard and valued, they come into their own and work their socks off for you.
Equally important, is showing good leadership by helping them develop their own skills, using their ideas for activities and on the meal plans. Working on your relationships, talking to your team on a regular basis and keeping them informed of any changes in advance.
All things considered, I hope this has given you some food for thought. Building your successful childcare business is achievable and watching you develop your skills as an owner is inspiring! Let me know how you're getting on. Leave a comment below, or send me an email. And don't forget that we've got our Facebook community too, so we can all hang out in there together!
I started Childcare Ninjas because I realized that most business information and ideas aren't targeted at us. They're focused on other industries. But we don't fit that mold! We are an army of childcare professionals who are sharing ninja-sharp skills to transform our businesses into childcare empires! This is Childcare Ownership all Grownup! Interested in becoming a part of the community, click here!