Have you thought about starting a childcare business in 2022? What are your priorities for getting started? At this time of year I always pause for reflection, and I've been thinking about the things I'd do if I were to start my business again in 2022…
So this blog has 5 things I think might help you get a head-start! There are things that took me a while to learn or implement, and things I wish I'd done more of sooner!
Read on, Ninja!
If you're a visual or auditory learner, you might want to watch the YouTube episode I recorded about this right now:
Or continue reading if you love a blog!
Ok, so I'm diving in with these 5 tips…
Tip Number One: Have a niche!
If you're starting your childcare business in 2022, there's definitely a lot to be said for niching down sooner rather than later. Instead of being another generic local daycare center, offer something that local families need or want! That way you're meeting a need and making a name for yourself. You're likely to be more memorable with a niche and the news about your childcare business will spread faster.
I've talked more about how you can niche down in my previous blog post.
Tip Number Two: Mix the old school and the new!
Something I'd do straight away if I was starting up next year is not get caught up in trends. They're great and serve their purpose, but there's no need to ignore the old marketing tricks like flyers and posters.
Social media is super useful for getting your message out there. But what happens if the global server goes down and we have no socials?! It was all a bit worrying last time, wasn't it?! Imagine if it had been down for longer… Gulp! Not a nice thought, am I right? So you've got to think strategically.
So I'm advocating to mix up your marketing! Head here for more tips.
Tip Number Three: Stick to a budget!
One thing I must mention if you're going to be starting a childcare business in 2022, is that you need to have a clear budget. And more importantly, you've gotta stick to it! There are so many things you can do to set up your childcare on a budget, so you don't need big bucks to get going.
However, sometimes it's easy to get carried away buying resources, spending too much on marketing or uniforms… Basically not sticking to your financials. So I urge you to make a plan for what you can afford. Prioritize your budget and stick with it.  I've written loads of content on starting out on a budget, so don't panic! Read them here.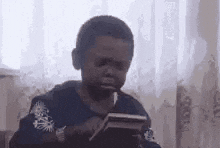 Tip Number Four: Build your systems!
Y'all know I'm obsessed with systems, but it's for a good reason! They make running a business so much easier! There's no way I'd be where I am today – a multiple facility owner bringing in a sustainable 6 figure income – if I didn't have systems.
Having certain parts of your childcare business automated really does help you stay sane and keep things ticking over smoothly! So if you're just getting started in your business, now is the time to get those systems in place! Don't leave it as long as I did, Ninja! Read more about why you need systems in your childcare biz here.
Tip Number Five: Invest in yourself!
Investing in myself is one of those things I wish I'd done a lot sooner!! Sometimes I wonder where I'd be now if I'd prioritised my self-investment! I'm passionate about women in biz investing in their education, up-levelling their skills and learning about strategy. And I believe and have spent the last few years discovering how mindset is SO IMPORTANT!
And it doesn't have to cost you the earth! There are numerous ways to invest in yourself, from borrowing books from the library or buying them second hand, to joining a membership or hiring a coach. However you do it, it's important to get insight from people who have already been on the journey. Nowadays there's lots of information readily available – so much more than when I was starting out. Daycare owners have become much more willing to share their journey, so why not use their expertise!
Educating yourself on the business side of daycare is vital too. Even if you love playing with the kids and your gift is coming up with the curriculum you really need that business acumen too. You can join daycare business groups like mine and ask questions, get tips and learn from others too. Have a think on where you may have gaps and ways to fill them within your budget!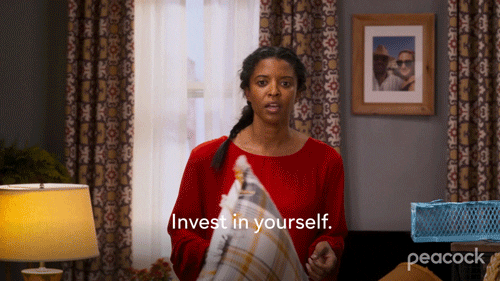 So whether you're up-levelling or starting your childcare business in 2022, g
etting connected with other childcare owners is a game changer!
Gain strategies and tips to move your childcare business forward by joining a community! That's why I set up my Facebook group, where you can hang out with like-minded and aspirational daycare owners. We're an army of childcare professionals who are sharing ninja-sharp skills to transform our businesses into childcare empires! This is Childcare Ownership all Grownup! Join us for more tips on how to make your childcare business the success it deserves to be! Or if you prefer Instagram, we share ideas and tips there too.