Worried that you're being awkward and finding sales super hard? Well stop worrying! We've all been there! Running a childcare business means our skills lie in caring for children – all the other stuff is a steep learning curve.
However, to make our childcare businesses successful, we've got to figure out how to make our awkward work for us. It's a journey you need to go on to gain clients and build your business so it's sustainable and profitable.
None of this comes naturally to me either, but I've been in the game long enough to know what works for me. I've got three strategies I'm going to share with you here. I hope they'll help you go from being awkward to awesome.
1. Get over it!
Honestly. Sorry to be so blunt, but no one likes selling. Nope. No one. It's super awkward asking people to buy your service and to shine a light on what you do better than others. It feels unnatural to us. But I learned pretty fast that the only way I was going to gain new clients was to put on a mask (no, not the Spiderman or Mardi Gras type!). I smiled and channeled my inner Queen. Essentially, I put on a show. I was acting. But d'ya know what? When I started my day like this, I started to believe that I was successful and I oozed confidence. People buy into that.
You've got to be seen to be successful. I'm not suggesting you lie about your business. I am saying you sort of need to trick yourself into believing that you're good at selling. Put post-its around the bathroom mirror with affirmations on. Try these ones:
2. Shine a light on your uniqueness
Take your uniqueness and shine a spotlight on it! Think about what makes your childcare special. What makes it stand out from the rest? Is it the decor? Is it the themes you explore? Or perhaps you've got a background in something quirky that you bring to your business. Whatever it is, don't hide that treasure away in the dark. Get it out in the spotlight and really make the most of what you've got.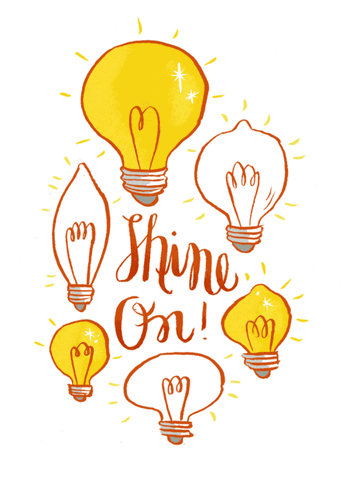 When I first started my business, what made me totally different from other childcares in the community was that I offered 24/7 care. I was doing night times and weekends when others focused on daylight services only. And that's not going to be for everyone, but there were people in the community (and from miles away actually!) who had been looking for someone like me to care for their babies. To them it was like a dream come true when they heard I was opening.
So get clear on what you're offering and tell the world about it!
3. Shout about your story
I've said it before and I'll say it again: shout about your story from the rooftop! People buy from people, and they want to know all about you. They want to know what makes you tick. Your business needs storytelling and it is so important that you bring the personal to your profession! There's tons of evidence to show that sharing your story helps your business grow. Why? Because it will chime with families and they'll find that they want to support your business.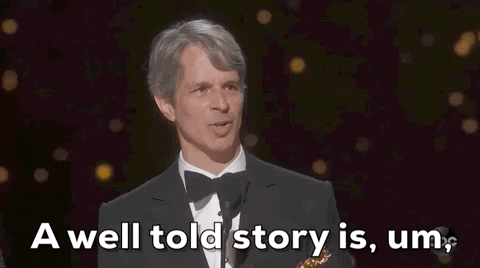 Your story will inspire people. And by telling your story, you'll be giving other people hope. You'll bring hope to families who are struggling or maybe another business owner will be inspired to keep on pushing forward. It's going to demonstrate to your customers how much you want to be in this business and how much passion and drive you have. It will show them how much caring for children in your neighborhood means to you – which will lead to sales!
You can read more about the importance of telling your story in this blog.
See? Sales don't have to be awkward.
You just need to figure out what makes your childcare business unique and talk more about your back story.
Put on a smile, get out there and tell people about what you do and why you're so awesome.

Before you go, have you found the Childcare Ninja Facebook group yet? We are an army of childcare professionals who are sharing ninja-sharp skills to transform our businesses into childcare empires! This is Childcare Ownership all Grownup! Interested in becoming a part of the community? Join us for more tips on how to make your childcare business the success it deserves to be! And don't forget to follow us on Instagram!