As Childcare Business owners we need to create all kinds of documents for the everyday running of our daycares. That might be important registration forms, rotas, meal planners, or simply printables for the kids. But wouldn't it be great to know how to uplevel your childcare business documents right now?
Now, y'all know I'm not the most tech savvy Childcare Business owner in the universe, but there's one particular tool that I use that has helped me raise my game!
In this blog I'm going to share with you how I've revolutionized and completely simplified my document creating process. Only read on if you're ready to simplify your life!
What are you talking about, Nyckie?
Okay, okay. So I probably ought to tell you what the tool is! It's Canva! It's is an amazing tool. And this week I wanted to talk about how this brilliant tool can help you in your business.
It's not usually what I do in these blogs but when I was chatting to some other Childcare Ninjas last month, it was clear that not everyone knows about it. I guess most of the time we're too busy to explore the range of amazing resources right at our fingertips. It's made a huge impact on my childcare business and I want to help you do the same. And it's so powerful knowing about the different tech tools that can level up your business in so many exciting ways.
(And, just so we're clear – this isn't an #ad and there's no affiliate links! I just LOVE this tool so much and needed to make sure y'all know about it!!)
Simple way to uplevel childcare business documents
When someone first told me about Canva a couple of years ago, I was like, "no way! I'm not a designer! I won't be able to do this!" And I still can't believe that I've been using it to create all sorts of things for my businesses since. Me?! It still makes me laugh!
What I love about Canva is that it's a tool that is so simple to use. It's been created by designers but is super simple to use. Which makes it ideal for those non-designers like me and you! So it's perfect if you don't consider yourself tech savvy or creative this Canva is definitely the design tool for you!
It's intuitive and laid out in a way that makes sense. (Unlike so many other tool I've tried – I'm looking at you, Photoshop!)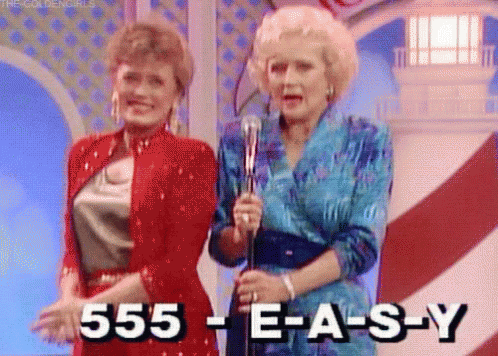 Save time while leveling up!
When you're caught up in the daily stress of running a childcare business, who's got time to be searching for tools?! Well, that's why I thought I'd tell you about Canva. Here are just a few of the ways it can save you time!
You can create a "Brand Kit" with all your colors and fonts, so you don't have to search for the exact match each time. You can save your logo in there and drop it onto all the things you design. (They've also got amazing advice on how to do your own branding.)
Once you've created something, you can duplicate it with one click and adapt your creation to the next thing. No more cutting and pasting into boring PDFs or Word documents.
There's tonnes and tonnes of templates ready for you to use and alter. Want a schedule of activities for your families? You got it! Need a new brochure for marketing? Here ya go. Not sure what to share on your social media? Get inspiration here. And that's before we even get to the documents we need to use on a daily basis for running our businesses: invoices, ID cards, sign off sheets, checklists…you name it!
We haven't got time to waste on creating things from scratch every time! Honestly, it's a total game changer! Go on, give it a try.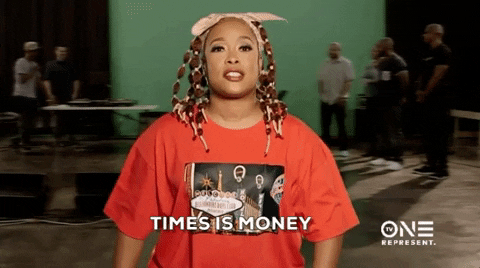 Tech doesn't have to be pricey
Back when I first set up my Childcare Business, it was impossible to get good design without spending hours learning to use a complicated (and clunky!) tool that cost a fortune, before caving in out of frustration and trying to find a vaguely affordable graphic designer.
Well it's all changed now! We've been blessed with this fantastic tool and we should all be making the most of it! Canva has an extensive FREE package so you can get started without spending a penny. And the paid version doesn't cost anywhere near as much as you might think. By using a tool like this you can uplevel childcare business documents simply and quickly.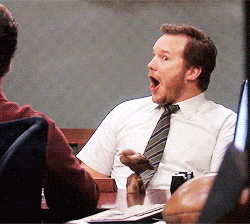 For less than your weekly take-out coffee, you can have gorgeous designs for your business! So it's great for new businesses who've got a tight budget. Have a look here for other ways to save money when you start your childcare business.
Get creative
Honestly, the world is your oyster when it comes to designing stuff! It's a tool we use in both my Childcare Business and with Childcare Ninjas. You can use it to create all sorts like your documents, forms, printables, kids activities and reward certificates, through to your marketing materials. I'm not kidding when I say this is the best way to uplevel childcare business documents. I am so grateful to have this tool!
You can actually have bucket-loads of fun getting creative and designing everything for your Childcare Business. There's gifs and stickers, meme makers and video templates too, so you can think outside the box and really make your business stand out! And there's templates for personal things too – Christmas cards, planners, invitations and even T-shirts! All. The. Things!
I hope you've found this blog super helpful. If you have, share it with a friend!
Also, if you liked this, I wonder whether you've found the Childcare Ninja Facebook group yet? We're an army of childcare professionals who are sharing ninja-sharp skills to transform our businesses into childcare empires! This is Childcare Ownership all Grownup! Interested in becoming a part of the community? Join us for more tips on how to make your childcare business the success it deserves to be! And don't forget to follow us on Instagram!