This week my blog post isn't so much about strategy, but reflecting and sharing on the freedoms of being a Childcare boss. This is certainly one of my most favorite perks of being a Childcare Business Owner!I'm guessing that you wanted to become a childcare business owner because you dreamed of helping families but I bet there's another key reason – you wanted freedom and flexibility!
I want to share with you what I mean by "freedom" and why it matters, and how I got to a place where I had room to breathe and space to fill with things other than work!
It started with a chat…
Last week I was talking with some of my girl friends, and we were all sharing how things are going for us. You know, the kind of chat where everyone has a little boast but usually backs it up with something silly that's happened? And we were all laughing about whatever it was my friend said. Along the lines of how busy the store was and how she wishes she could go at a different time. She doesn't want to do it when every other working mom is in there buying her groceries!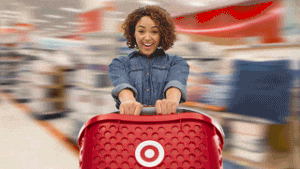 I grimaced. It's fair to say that sometimes I really do tease my friends that I have the luxury of freedom when it comes to making my own schedule. I can do what I want, when I want. At least most of the time, anyway! So I piped up, "You probably oughta start a Childcare, because I get to go to Walmart or the grocery store early in the morning, when everyone else is on their daily commute!".  I got a couple of eye rolls and a "maybe I will!" hollered back at me!
How is it possible?
Having my Childcares all running smoothly, with my team in place – like a fine-oiled machine! Which has given me the freedom that my old 9-5 didn't. Gone are the days where I needed permission to take my mother to a doctor's appointment! I no longer have to wait for my holidays to come before I can take a day off. So when I'm in need of some time to myself, I can just note it in my calendar and things carry on without me for a day. 
I don't need to be "on" 24/7
One of the major blessings I've been given is that I'm not always needed in any of the facilities nowadays. I can make my own schedule.  I don't always have to be hands-on deck, and I don't need to be in the office all the time – they've got that covered!  
It's truly one of the best perks about being a Childcare boss, I'm very appreciative and very grateful. However, I also know that I've worked hard to get to this point and it didn't start out this way!
Freedom works both ways
When we're thinking about freedom, we tend to think about freedom to have time off. But on the flipside, it means we've got the capacity to be the helping hand to others when it's needed. Recently, one of my team members needed to take time off short notice for an appointment. I had the freedom to cover her, so I said, "no biggie", and was able to pop into the facility while she was out. When she got back I headed off again to do my own thing. 
How did I get to this stage of freedom?
This perk of being a childcare business owner didn't come immediately. Don't be fooled into thinking that overnight I created a crazy successful business and suddenly took days off and long lunches and spa trips. Nope.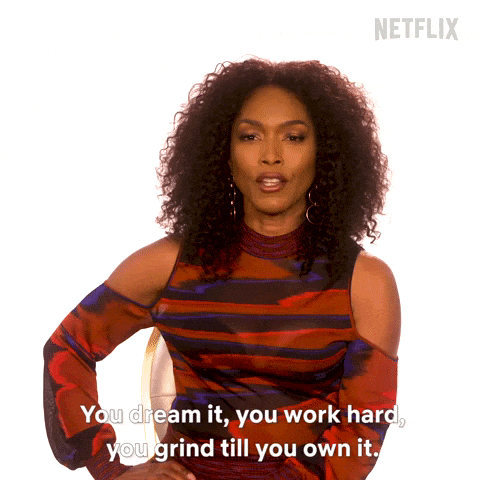 Freedom has come about with hard graft. It's been possible because of the systems I've put in place (y'all know I love a system!). Creating freedom through the investments I made when it came to training my staff. Now they can run the day care centers without me. And you'd better believe that I've also taken time, energy and spent money on coaching. Mostly to fix my mindset around controlling every little thing! (Clue: you don't have to!)
Put the foundations in sooner rather than later
Taking those steps early on in your business will give you freedom to do other things later on. What will you do with all that freedom? Maybe you'll develop a second childcare center or perhaps you've got hobbies you'd like to pursue? I can think of thousands of ways you could use that flexibility! I bet you can too!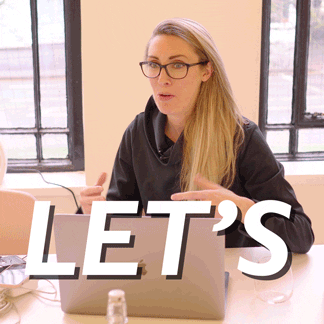 Now, I didn't write this blog post to show off (although I'm proud of what I've achieved and have the audacity to say so!). I wrote it to show you how it's possible for you too! I'm so thankful and grateful for the freedom being a childcare business owner gives me. And I want you to have that freedom as well! 
In case you're looking to grow as a childcare business owner, I thought I'd let you know about my latest program! The doors are open to my group coaching program "The Simple Childcare Ownership Program"!
This 10-week coaching program is perfect for you, if you…
🟣 Believe working with children is fulfilling, and there's no other job in this world that you would rather do!
🟣 Are ready to step into your power and develop your leadership skills.
🟣 Want to make the ultimate change and start the childcare business of your dreams, so you can live life on your terms.
🟣 Are fed up on the 9-5 rat race and want finances and flexibility
🟣 Are tired of getting in your own way and READY to start your Childcare boss journey
IT'S TIME FOR YOU TO BECOME THE CHILDCARE BOSS YOU'VE ALWAYS WANTED TO BE AND BREATHE LIFE INTO YOUR DREAMS "THE SIMPLE CHILDCARE OWNERSHIP PROGRAM"!
The first 2021 Program kicks off Monday, February 15 @ 8pm EST. We'll be having weekly training with me Nyckie B in my private Facebook group with 2 weeks for implementing everything you're learning. On the program I'll be covering:
✨ MINDSET & GOAL PLANNING ✨ LICENSING & REGISTRATION ✨ FABULOUS FINANCES ✨ PROGRAM & CURRICULUM  ✨ OUTSTANDING OPERATIONS ✨BUILDING A TERRIFIC TEAM ✨ MARKET LIKE A NINJA ✨ BUILD YOUR LEGACY
Sound good? You can sign up right now! Just click here.
If the program isn't for you, I'd still love to invite you to join us in the Childcare Ninja Facebook group where we're all sharing ideas and learning from each other. We are an army of childcare professionals who are honing ninja-sharp skills to transform our businesses into childcare empires! This is Childcare Ownership all Grownup! Interested in becoming a part of the community? Join us for more tips on how to make your childcare business the success it deserves to be! And don't forget to follow us on Instagram!