One of the most scary things about starting a daycare is the childcare paperwork. I remember that just the thought of it 15 years ago would give me the heebie-jeebies. But it really doesn't have to be that way!
By figuring out what will help you stay organized and what works for you, you can get into a rhythm sooner rather than later.
I totally get it! It all feels overwhelming and the fear is eating you up and causing you to procrastinate! And that's why my focus this week is on helping prevent you from becoming a slave to the childcare paperwork!
Start now, not later
For so long, I didn't implement systems into my business. I was literally coming in to work everyday with zero plans for my day, living on a wing and a prayer. So I was struggling, because like good old Benjamin Franklin said, "those who fail to plan, plan to fail".
As my business started growing, it became harder and harder to keep up with the ever increasing amount of childcare paperwork . I knew that if I didn't get control of it soon, I was really going to be headed for a disaster. This is why it became so important for me to figure out what I could create or learn, to keep my paperwork in order, simple.
And we all know that when it comes to paperwork, getting it right sooner is definitely better than later. So start now!
Avoid being a copycat
The first thing I did was start researching what other people were doing to see why they could make it work. Long story short – I couldn't. I tried to copy their methods but it just didn't work for me! It was a game changer realizing that I had to do what worked for me…period.
There is no one size fits all when it comes to childcare paperwork. Everyone is different! However, the more options I had at my disposal, the easier it became for me to figure out what my paperwork "style" was. I give some tips and ideas in this week's Youtube episode to help you fill your arsenal. But keep in mind that whatever system you use to take control of your paperwork, it has to work for you, so find one that comes natural to you.
Don't force someone else's style onto yourself! It will never work for the long-haul. And I'm sure you're in this childcare game for the long-haul too right?!
Write down the essentials
Ok, so you need paper, a pen, and a Sharpie for this bit! Start by writing down the different areas of your business and begin formalizing your systems!
Grab your copy of your state's childcare regulations and go through it checking the statutory paperwork required. Every state is different, but most will have similar things: procedures, agreements, forms… All things that are needed to keep the kids in your care safe.
Then you need to think about what paperwork YOU need for running your business. Payments, marketing, taxes, facility maintenance, etc. all need their own paperwork! So if you write it all down you can get clear on where to start. You're also going to need paperwork to help your team stay at the top of their game. Get all of this written out and then you can begin with the organization!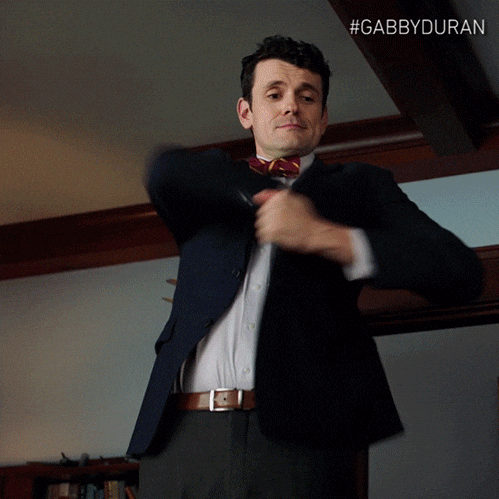 Use back-to-school stationery
I'm a big fan of back-to-school shopping and I used to love helping my kids get organized for school! But don't forget about all those everyday essentials when it comes to organizing your childcare paperwork. You can use stationery to help you stay on top of the seemingly endless mountain!
Once you've written out a list of all the different areas of your business and figured out state requirements, you need to start files. You might be a folder file kinda person, but I'm a binder woman myself! I like the way you can have dividers to separate out different sections. Use pockets for checklists and making sure the binder has everything you need in it. Smaller binders work well if you have one for each child. I use a larger heavy duty lever arch one for my finances!
Keeping all your paperwork for each area of your business separate makes it easier to find things! Label the sides of your folders really clearly so you can just grab them straight off the bookshelf.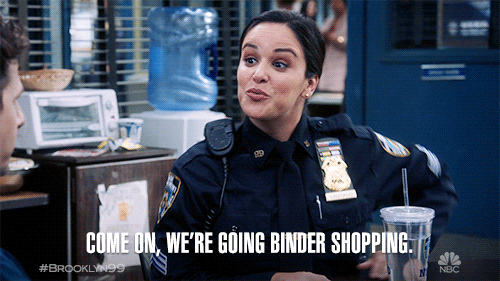 Hopefully you can see that taking everyday back-to-school supplies and implementing them into your paperwork system works! Sorting out the paperwork side of running your childcare business doesn't have to stress you out. It may take you a little trial and error to figure out what is best for you but I believe that sharing this info will give you a head start on figuring that out. For more tips on systems and getting organized, head here.
Hop over to my Youtube channel for even more information to help you set up your childcare business for success! Of course while you're there be sure to SUBSCRIBE and grab my FREE  Back-to-school supplies checklist!
If you want to hang out with like-minded and aspirational childcare business owners, come and get involved in the community over on Facebook! Join us for more tips on how to make your childcare business the success it deserves to be! Or if you prefer Instagram, we share ideas and tips there too. We're an army of childcare professionals who are sharing ninja-sharp skills to transform our businesses into childcare empires! This is Childcare Ownership all Grownup!