When you're running a smaller childcare business, it can feel like a gargantuan task to find a great new team member. We often look around at these big chains offering the world to new staff, and think we can't do it. However, you can 100% compete for the best team members if you think outside the box.
Take a look at the benefits and practicalities that your smaller day care brings to the table. What can you offer that those bigger less personable chains can't?
Have a read and make a note of all the unique ways you can market your business to potential employees…
Compete for the best team members BECAUSE you're smaller
Being a smaller employer isn't a bad thing. For the staff member, they're going to get more attention and support. When they need a hand figuring something out, they can ask a real human in real time, not just send an email to HR.
Make sure your current team feel valued and are singing your praises outside of work. They are your ambassadors, so nurture them and say thank you!
Talk about the team you already have to prospective new employees. When you're doing a tour, showcase your team's talents. Potential new team members will love that you're able to name and highlight the skills your team bring. That personal touch matters. And they'll recognize that their efforts won't be diluted and their endeavours will be more noticeable to leaders. Which is a huge positive!
Flexibility is a massive plus!
Being smaller has other advantages too! The fact that you haven't got hundreds of employees to juggle means that you can be more flexible in your rotas and this might allow new team members to work around their other responsibilities.
It's often something that people applying for jobs in childcare are afraid to bring up because they've been shot down before. Pre-empt that conversation by demonstrating to them how flexible your day care schedule is. Maybe you offer split shifts that allow your workers to collect their kids from school and then come back to work later on, or you have capacity for them to bring theirs with them. So I highly recommend that you give examples of how it can benefit everyone.
I'd suggest asking your current team about the benefits they'd like to see, offering it to them and then recruiting with these offers! Market the benefits of flexible working and call in those marvellous humans who always got the extra mile.
Offer different perks to compete for the best team members
While you might not be able to offer amazing healthcare insurance, a 401(k) plan or other expensive benefits that the big dogs can, you can do better! Don't get caught up in "but I can't"! Instead think outside the box. What can you seek out as perks to offer your staff?
Use your local connections and great networking skills to bring alternatives to the table. Small things that are important to people. Do you ensure they get a homecooked meal like the kids in the daycare? Or perhaps some veggies to take home to their families from the garden each week? Maybe you can pay their monthly cell phone bill? Would they benefit from a local gym membership? How about a pre-paid gas card?
Something I've seen a bit more of recently is pampering for your team. Do your team love getting their nails done, or do they need more relaxation time? How about a monthly massage?
Don't underestimate the different perks you can offer. And when you've figured it out, shout about them from the rooftops!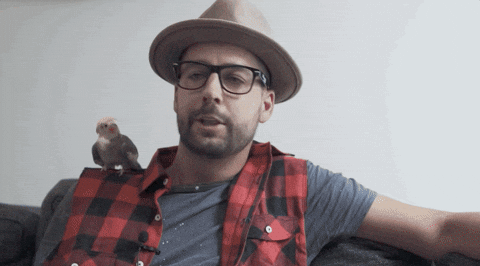 When it comes to choosing a job, I know from my own experience – and from my team telling me – it's not always about the money. Often people are looking for roles that allow them flexibility and support, while using all their skills and valuing them as members of the team. It's not unheard of for people to leave a well-paid and benefits-rich job to go and do something they're passionate about that gives them creativity and a chance to grow around their family responsibilities.
So now you've finished reading this, have you written down some ideas? What can your lil ol' daycare offer to entice (and sustain!) new fabulous All Star team members?!
Don't forget!
If you're looking to sort out your childcare marketing this year, you're in the right place! I'm hosting a FREE webinar next week which is going to revolutionize how you're feeling about marketing your childcare biz. 
Sometimes being a home daycare provider can feel pretty isolated and massively overwhelming. Getting connected with other childcare owners is a game changer! Gain strategies and tips to move your childcare business forward by joining a community! That's why I set up my Facebook group, where you can hang out with like-minded and aspirational daycare owners. Join us for more tips on how to make your childcare business the success it deserves to be!
Or if you prefer Instagram, we share ideas and tips there too. We're an army of childcare professionals who are sharing ninja-sharp skills to transform our businesses into childcare empires! This is Childcare Ownership all Grownup!