In any year it's easy to lose focus on our finance goals, but when there's a global pandemic going on it's even harder! However, I wanted to give you some encouragement and motivation to show you how to stay inspired and on track.
We often find it tricky to keep our eyes on the prize. We get distracted by the endless possibilities of what everyone else is doing and what all our friends have. It's all too easy to get side-swiped by what you don't have, or haven't managed to do, and the reasons behind that – usually financial!
What I want to help you with is staying focused on your goals!
Money mindset and financial taboo
When it comes to money, there's a lot of weird stuff that comes up for most of us. A lot of it stems from our childhoods and the way we were brought up. For me that was in the church. And boy oh boy do church and finance have some bizarre clashes in personality going on!
So many of us brought up to believe that it's impolite or embarrassing to talk about money. Money also holds an emotional connection for many of us. It can bring on an anxious reaction or trigger other behaviors. In my Facebook group, one of the things the Ninjas shy away from is talking about finance.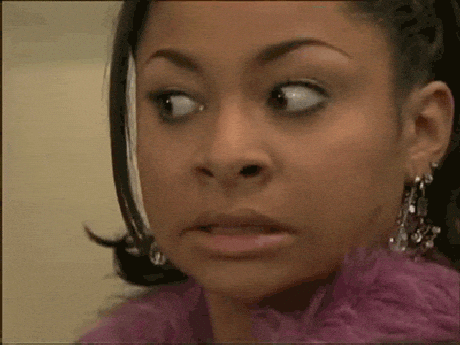 So what exactly is going on here?
I've talked about the importance of having a positive money mindset before, but I haven't really gone into my own personal journey. So I'm going to share my story with you because I believe you may have experienced similar growing up.
At one point in my life I believed that making money was evil. That's what I'd grown up hearing in church. That "money was the root of all evil" and that people who made money were greedy and evil and nothing good ever came from money. That the love of money was a sin and it was the Devil's work.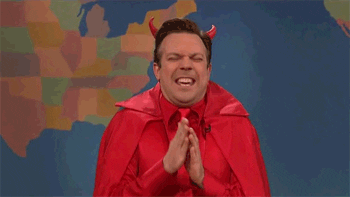 But as I got older I began to do my own research, really looking at the scriptures and the context of quotes like the one above – which is the infamous 1 Timothy 6:10: "For the love of money is a root of all kinds of evils. It is through this craving that some have wandered away from the faith and pierced themselves with many pangs." Drummed into many of us as kids, when we look at it as adults, we can't forget to add the love of in front of money here.
I've had to relearn a lot of my mindset around money.  Money builds churches, hospitals, and homeless shelters – communities! We should be pro making money, and what we should stand up to is using money in a way that harms people and the planet.
It's time for us women in business to overcome the money taboo!
Money is a tool!
Money isn't evil. It's an object that we can use for good or evil. And it really can be a fantastic tool to help us make a difference. We can utilize it to make the world a better place. It can help people.
Money can help us reach our goals and without money it can be quite tricky to take care of the people we love. We owe it to ourselves as women to achieve financial success. We owe it to our children to see us earning money and not being ashamed of it. Women can have an extraordinary economic impact on the planet.
Let's change the way we think, accept that we are worthy of earning money, and let's start embracing what money can do!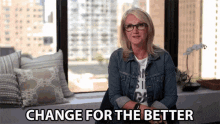 Stay focused on YOUR finance goals
You might think your goals are yours…but what if you've been influenced by other people and they don't align with your values? The way you can get laser-focused and ensure that your goals truly are YOURS is to look at your soul goals and see if they marry up with the money targets. Are they challenging enough or are you playing small to please others? Or have you set something that is only going to end in heart ache?
Take some time to journal on this one. Honor your truth. Listen to your gut. It never fails to tune into your intuition.
What will inspire you to stay focused on your finance goals?
We're all different and have our own things that help us. For me, my faith is one of them, I utilize it every day of my life! Now that I've made peace with the age old conflict between church and money, I know I can use my faith to keep me on track.
Perhaps it'll be your family that inspires you to stay in your lane and reach your goals. Is it to extend your home or find somewhere a little less snug? Or maybe it is an adventure that you want to go on, and you're able to visualize yourself going on that trip – each time you lose a little momentum, practice picturing yourself doing that thing!
"Money is only a tool. It will take you wherever you wish, but it will not replace you as the driver."
Ayn Rand
Not only do we need to have conversations around the green stuff, we need to be open about how finance looks and feels for us! We have got to persist in setting ourselves financial goals, and start asking for what we want and need. Because let's not forget what money can do for us!
I hope you're going to use this as an opportunity to start talking about money more, encouraging conversations about finances with your business friends, employees and your family. If you found this blog post helpful, send the link to a friend – sharing is caring! Or come and continue the money talk over on Facebook in our Ninja community!
If you enjoyed reading this and would like to get more involved, we're an army of childcare professionals who are sharing ninja-sharp skills to transform our businesses into childcare empires! This is Childcare Ownership all Grownup! Interested in becoming more involved in the community and to grow your business? Join us for more tips on how to make your childcare business the success it deserves to be! Or if you prefer Instagram, come and say hi there!