Recently our industry has been recognized as essential due to the pandemic. The need for emergency service staff, food store workers and other "essential" workers to place their children in care with us while they deal with the Covid-19 crisis has been a core part of this. This has been an interesting thing for me to observe, and I was wondering how you're feeling about it?
As a childcare business owner of multiple spaces, with a large number of staff, I have been watching things unfold with attentiveness. I know that the majority of our parents have always thought of us as essential, but that isn't always the case, so the realization by the wider public and government feels quite significant.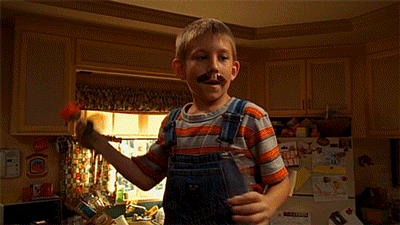 So this led me to pondering about our mindsets as founders in this business. I'd love to hear your thoughts once you've read this blog…
How essential did you feel before?
It's a funny one isn't it? Before the outbreak here in the USA I, personally, considered the offerings of my business to be absolutely essential. I heard it from parents all the time. Being there to pick up the pieces when a treasured little human is finding separation anxiety tough, or when we can offer care to cover a night shift for someone whose shifts change last minute…I'd consider those things pretty essential, right? When you get feedback from clients like, "I don't know what I'd do without you!" Or "You're a God-send" you feel like they couldn't do without your business. Or at least that's what I have always felt like.
But I know that a few other childcare business owners feel like their services aren't that important. That they're considered casual or they don't feel they're needed – maybe the moms aren't working and get their hair done while you watch their kids. Some have told me they're not treated as professional by some of their clients or people in their communities – they're "just childcare". From where I'm standing, there's no "just"! But I do understand that being told constantly that your an afterthought – sometimes even a frivolous expense – must be difficult to hear when the job feels so demanding and is all-consuming.
Which camp did you sit in and how do you feel now?
It's not all fun and games
One thing I've noticed is that people posting on social media have changed their tone. They've gone from joking about how easy our jobs are and how we get paid too much for "just playing", to acknowledging the challenges that childcare business comes with. Apparently they've realized that childcare is more than just fun and games!
And it's dawned on people that trying to work while having a kid in tow is pretty tough…so I saw clients who initially tried to work from home with the children at home, but couldn't get enough done. Which led to them booking their kids into daycare instead of relying on screens to mind them. Instead they get engaging activities and entertainment in a safe environment that doesn't disturb mom and dad's conference calls! And we now get grateful parents who thank us for something they'd taken for granted before.
Has the pandemic changed your business mindset?
The pandemic has hit us all in different ways, depending on where you are and how severe the lock down in your state has been. Here, in Pennsylvania, my business has pretty much carried on as before.
Has your mindset as a business owner changed since we're now acknowledged as "essential"? Or did you always consider you and your team as indispensable? Are you cheering "FINALLY!" at the top of your lungs? I am so intrigued, because it definitely feels different hearing us being officially described as essential workers.
Perhaps you're grateful for recognition? Is it like a badge of honor that we can now be held up as our healthcare workers and first responders are? After decades of providing care for thousands of children, we are now being given this accolade – it's a little strange to think that it's only just happened.
Where do we go from here?
It is certainly a strange time for many business owners, and I know some childcare owners have struggled – particularly outside the US where lock down has been stricter in some countries. But the change in attitude from the government and the wider public surely means that we have a general appreciation now, and perhaps we can see ourselves in a different light too.
Has it changed the way you look at yourself as a professional? Do you feel more professional than casual? I know that many of the parents I work with have a new found view on us, and I think I'm probably walking a little taller! I feel even more proud of the support we've given during the crisis to emergency workers, but in helping families maintain some sort of normality. We've been a safe haven for a lot of kids.
Now that we're officially "essential" will this change the way you approach your work and customer interactions? Have you noticed any difference in you or your team?
I know this isn't the usual kind of blog post I share with you, Ninjas, but I had to find out from you if y'all are feeling like this too?! Let me know your thoughts in the comments, or drop me an email! I love hearing from you, and these times we're living in are pretty strange. Don't be afraid to reach out.
Keep on keepin' on!
I'm going to open this discussion up on the Facebook group too, so come on over and join in the chat! It's THE place to meet like-minded childcare business owners, to keep up to date and in the loop about all things early education and daycare related, and to hang out!
And if you'd like to find out more about becoming a Childcare Ninja, don't hesitate to get in touch. We're an army of childcare professionals who are sharing ninja-sharp skills to transform our businesses into childcare empires! This is Childcare Ownership all Grownup!