You might be wondering what the big deal about planning is. Why should I bother, Nyckie? It's just another thing to add to my To Do list, right?!
WRONG!
I believe that to be an effective leader and childcare business owner, you ought to be taking charge of your business goals and planning for success.
So here are 7 of my top reasons why planning is so darned good for your biz!
1. Planning improves your business growth
It's vital for your childcare business growth strategy to set targets and plan how you'll meet those goals. 
Once you've figured out what you're aiming for and why, it's time to set goals for how much you want to grow by. 
Consequently, these goals should be based on your blue sky thinking aspirations, but also need to be achievable and somewhat realistic! Quantify your goals in terms of metrics and timeline. Aiming to "set up two new day care centers by quarter 4". SMART remember!?!
2. Planning reduces stress
Childcare ownership can be super stressful at times.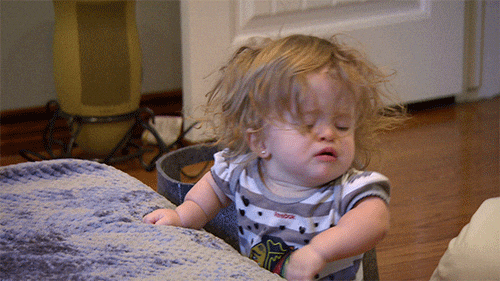 Planning is proven to reduce stress and is the most effective stress management technique. What's not to love?! Proactive planning for the win!
Although planning doesn't have to be time consuming, trust me! It takes as little as 5 to 10 minutes out of your day, and that can make the whole day less stressful and far more productive. If you find yourself jumping from task to task with no solid plan in your mind, you can quickly get stressed. And that leads to burn out. Not cool.
Also, I've found that by mixing motivational and inspirational elements into your planning you're able to go beyond reducing stress and step into finding joy in your work!
3. Planning boosts productivity
Using a planner helps you manage your time better, which can make you more efficient during the day. Time spent being effective and productive = great for your childcare business!
And there's the added bonus that writing down your plans allows you to notice if any of your activities are slowing you down, and might indicate the need for support or a change in systems.
4. Planning promotes positivity.
Slipping into negative mindset can happen before you even notice. It can be bad for biz.
Funnily enough research shows that planning for things can make you happier. Hands up if you're currently counting down to something special?! It is a relief to see it there in the calendar isn't it?
Simply looking at your schedule and seeing an upcoming event or vacation to look forward to helps you feel more positive because it leads to anticipation and feelings of happiness!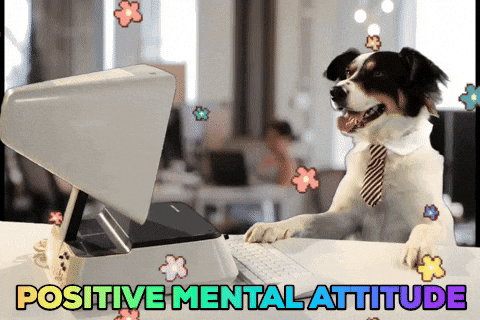 5. Planning improves learning
Planning on paper apparently helps improve learning and memory, researchers found.
Because we know this, get on and write it down and plan it out! (Your brain thanks you in advance!) But using a digital planner is just as effective for most people.
6. Planning promotes mindfulness
Writing your plans down in a paper planner makes you slow down, unplug, and be more intentional and mindful.
However, if you set a timer and limit your screen time, using a digital planner is also mindful, because you're using it with intention, not mindlessly scrolling.
Actually, it's the process and repeated habit of planning every day that helps you promote mindfulness in your daily life.
(And that's also because planning makes you more efficient and therefore gives you more time in your day to relax!)
6. Planning helps you meet your goals
It can be hard to stay on track when it comes to goals. Luckily, planning increases your ability to track your biz goals – both short and long-term.
Moreover using a planner also keeps you accountable, helping you lay out plans clearly and follow any steps needed for your childcare biz success.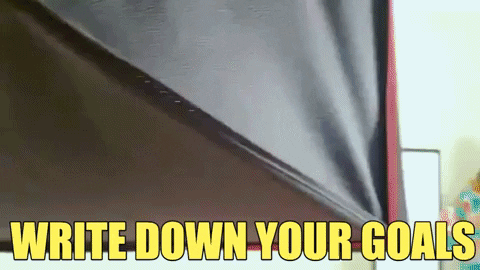 Keep reading to see what I've got especially for you!
7. ​Planning helps you declutter.
Yikes! Studies show that clutter negatively affects your memory, mental health, and even eating habits.
So using a planner is a simple and effective way to download your mind onto the page so you can ditch the clutter and streamline all the other stuff!
Additionally, it makes it easier to physically declutter and organize your workspace, freeing you up to be your best self! More about decluttering here!
Hopefully you can see why I LOVE planning and how it's going to help you smash your 2023 goals. Now I've got something you're going to want in your life, STAT!
This year my Childcare Business Planner for 2023 will be in physical, printable, and digital format for the first time!
I know we all prefer to work and plan in different ways, so I wanted to make sure you were covered. If you're more traditional you'll probably go for the laminated letter-size spiral planner. You can use the inside financial checklist and back page for notes with a whiteboard pen!
However, if you like to print out just what you need and like the freedom of rewriting your plans then the printable option would be a good fit. Print off as many copies as you need.
Perhaps you'll go Paperless?! Keep your plans with you at all times, on your iPad with a PDF reader like Goodnotes, Noteshelf, or on Android tablets Xodo. It looks like a printable but with tabs that are hyperlinked that you can click on to navigate to each month.
Inside all of the versions you'll find:
Week on 2 pages
Month on 2 pages
Childcare form checklist on 2 pages
Curriculum
Mind your money financial overview
Inspiring
#NyckieSays
each month to grow your biz & more
Enhance your productivity RIGHT NOW by effectively organizing your day and streamlining your workflows. Take notes, keep track of meetings, set your priorities, and hit those targets like the Childcare Ninja you are! Unleash the tools you need to plan ahead easily and effectively with our new latest planner selection.
Our exclusive planning system is designed with childcare biz owners in mind. It was frustrating not being able to buy one, so I desugned one for us all instead! My aim is to help fellow childcare professionals get organized!
Let's take the boredom out of planning. Quickly and easily plan curriculum, menus, social media scheduling and so much more. Create your vision for next year with the awesome vision board section! This will inspire you to take daily action to grow!
Let's get you all set up for 2023! 
So if you're looking to reduce stress, get organized and achieve your goals next year there's finally a way to do it! Get your 2023 CHILDCARE BUSINESS PLANNING SYSTEM today and kiss procrastination goodbye!! 
Find cheerleaders and support on your journey to success!
Even with the best planning system in the world, being a home daycare provider can sometimes feel lonely and overwhelming.  Don't forget that you can find strategies and tips to move your child

care business forward by joining our community! Hang out with like-minded and aspirational day care owners in there. Plus I go live regularly to talk about topics that help you grow.
If you prefer Instagram, we share ideas and tips there too. Or maybe email is your thang…JOIN OUR 
 MAILING LIST HERE. We're an army of childcare professionals who are sharing ninja-sharp skills to transform our businesses into childcare empires! This is Childcare Ownership all Grownup! Join us for more tips on how to make your childcare business the success it deserves to be!