Running a childcare business is hard. It can be super fun, and of course you're passionate and adore the families you work with. But that doesn't mean there aren't elements that are challenging and that you won't face difficulties from time to time. And doing that alone is tough. So I wanted to share my top reasons for ensuring you get support in your childcare business.
I can't stress enough how important it's been for me to have support while I've been growing my daycare centers. It's all part of my Ninja mindset and I know I wouldn't be where I am today without it.
1. Asking for help is not a sign of weakness!!
Support can help move you towards the success you're looking for but I know how hard it can be to even ask for that help in the first place. In the back of your mind, you're thinking "I shouldn't need help. It's MY childcare business. Why can't I do this by myself? I bet no one else has to ask for support. Urgh I'm such a failure." So firstly, let me start by saying: WRONG! You SHOULD need help. I don't know one single person running a successful business — childcare or not! — who's done that all by themselves!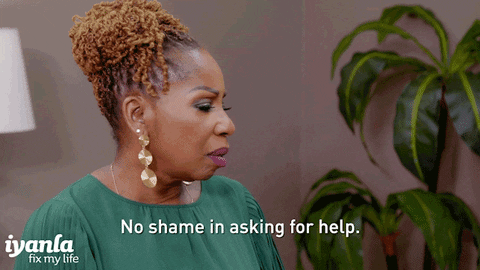 Needing support is certainly not a sign of weakness or signalling to the world that you've not a clue what you're doing, it's actually a sign of intelligence. Taking a moment to realize which areas you need a little help in or perhaps developing a better understanding, is not weak. If you ask me, I believe it shows your strength as a leader and as a role model.
I know that feeling well though, and it all stems from worrying what others might think of you. However, when you break that down, who are these people you're worried about? Are they brave enough to follow their passions and set up a childcare and take a leap into running their own business? Nope. The people who criticize or judge others are often the people wishing they had the guts to do what you're doing. So don't let the fear of what people will think (or what you think people will think) hold you back from getting the support you need to grow your childcare business.
2. Get support sooner rather than later
Acknowledging the areas you need support in early in the game will help you move towards your goals much faster, because you've then removed those fears. Think strategically about what you want help with, and get a feel for the kind of support you want in that arena. Do you want to grow a network of other childcare leaders? Or perhaps you need support with tech and systems? Maybe you could do with some more confidence, and a coach could support you in that? The sooner you start investigating what it is you need and how you'll get it, the better.
When you're willing to go and seek out the support you need, you'll get the success that you want at a quicker pace! I wish that I'd been less cautious of getting the help I needed. I think I'd have grown my business faster. Hindsight is a wonderful thing, isn't it!? But actually – even though the way I've done things might not have got me there as fast – it was right for me at the time. I try not to be too hard on myself.
But take it from me, things begin to go smoother and at a more rapid pace when you've got the support around you! Don't wait till you feel ready. Do it now!
3. Don't go it alone!
Finally, it's not just about learning, it's about having people to lean on when things get tricky. Whenever I've come up against a challenge, it's been a huge relief to be able to call upon my network and say, "hey, I was wondering if any of you felt like this too?" And knowing you're not alone is not to be underestimated! That emotional support is vital for keeping you at the top of your game. Sometimes our life partners aren't enough for the pep talks. What we need is people who've been there, done that and bought the t-shirt, OR empathetic cheerleaders who just get it! They get exactly what you're going through.
Having a support network helped my business flourish. And it made me realise that there were also toxic "friendships" that I needed to be rid of too. Surround yourself with people who'll support you to achieve your dreams, not ones who question your every move, trying to keep you small. Dream big, baby girl. You're a childcare ninja, after all!!
Furthermore, it's not just a sisterhood of other marvellous women you need on your side, I'd highly recommend investing in support too. Getting a mentor or coach and having a place to go and ask questions is key to growing your childcare business. After working with a coach myself, my whole mindset changed. I was able to see the bigger picture, and really work on my goals and my vision. Since I made that choice, I have sky-rocketed my business! Imagine what you could achieve!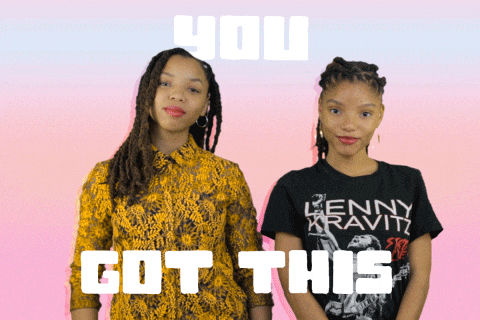 "A mentor is someone who allows you to see the hope inside yourself." Oprah Winfrey
Have you got a support network? Why don't you share this with them and show them how much you appreciate them!?
If you don't have one yet, come and say hi in our Ninja community on Facebook! We're an army of childcare professionals who are sharing ninja-sharp skills to transform our businesses into childcare empires! This is Childcare Ownership all Grownup! Interested in becoming more involved in the community and to grow your business? Join us for more tips on how to make your childcare business the success it deserves to be! Or if you prefer Instagram, we share ideas and tips there too!