Having an excellent parent handbook is key to ensuring a great start in communication! Whether you're a home day care or serving the community from a center, your parent handbook is going to keep things nice and clear for your families.
So what needs updating and why? Nyckie shares her wisdom in this blog about the importance of a great parent handbook and why you need to update yours right now!
What is a Parent Handbook and do I need one?
Absolutely! Your parent handbook is an essential resource for any childcare program! The purpose of this wonderful book is to tell your families all about your day care policies and procedures. It makes things super-clear to them and they can use it as an ongoing reference. Guide your families through everything they need to know: payment policies, holidays, your hours of operation, what to do on sick days and more!
As a childcare business owner, developing a comprehensive parent handbook is vital. Not only can a clear and useful parent handbook support the transition and help with communication, it can act as a contract between your business and the people you provide care for. So you might want to ensure that parents read the handbook thoroughly, and then sign and date a page to acknowledge their understanding of all your policies and procedures. Before a child begins their time at your day care it acts as an agreement that they'll adhere to the rules you've decided upon. (Top tip: Keep a copy of their signed handbook for your records, and refer back if rules are being broken.)
Things to include in your parent handbook (in case you're new!)
Your handbook should contain a variety of policies and guidelines based on the requirements for childcare facilities in your state. It should include a list of all the essentials about your daycare. The full name, address and contact information of your facility, as well as the names and details of those in positions of responsibility in case of an emergency.
Don't forget to detail payment information so that parents don't have to go searching for the vital fees and deadlines! Make it as simple as possible. Provide a timetable displaying your hours of operation and any holidays you'll be closed for. Give clear instructions about the drop off and pick up expectations.
Add in extra information about your philosophy and the way things run on a daily basis. Maybe you could include a schedule of activities and some info on how you manage behaviour. Parents find all this really helpful in their decision-making process. So make your daycare the right choice for them and make that choice super easy!
If you already have a handbook, you are probably wondering why you might need to update it. You spent hours last time round, and you're thinking, "really Nyckie!?? What's the point?" Well here's some reasons why you ought to do it now…
Why you should update your parent handbook: Q3 already!
The first reason you need to look at updating is because we're more than halfway through the year. You've had a good amount of time to review what's working well in your daycare and what's not been working for you.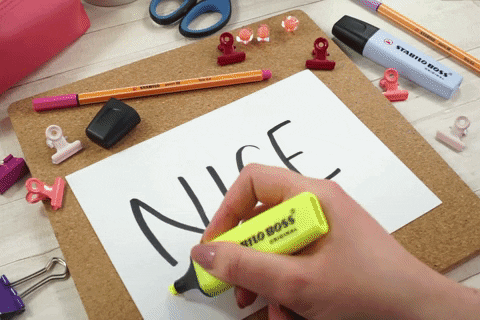 Go through your current parent handbook and highlight the policies that need to be altered. Maybe it's the payment policy – is it too flexible? Perhaps there's some tweaks needed around the curriculum you're offering. Or maybe you've decided to add in some extra hours to the facility opening times. Whatever it is, I'm sure there's things that are working well too. Make sure you reflect on the positive as well as adjusting the things that need to change.
Another reason to update your handbook: Covid-19 & lockdown ending
We're coming out of lockdown round about now, so you'll want to make sure your parent handbook is updated to reflect any concerns around Covid-19. You can use the handbook to clarify things like symptoms or to explain how you're up-levelling your hygiene processes to keep everyone safe. Most states have pretty much reopened up for childcare now, as we're all starting to come out of lockdown.
The good news is that an end to lockdowns means that many businesses are back up and running! Yay! And the knock-on effect is that your childcare should begin to get a lot more new inquiries. But this also means additional responsibilities for you as a childcare business owner. With these changes post-Covid, you'll find you have changes you need to make. Perhaps your child screenings will have to adapt to be socially distanced or via video call. Maybe some symptoms will no longer be accepted in your daily running of things, ones which we didn't used to mind – like sniffles pr a tickly throat cough. But now we must be more cautious about things like that, to ensure that both staff and kids are safe.
So take a look at your handbook and see if there are things that perhaps need to be worded differently since the pandemic. Now is a really good time to make the necessary changes and stay on top of your childcare business.
Reason 3: Update the handbook to reflect any changes
Not only have you been dealing with a global pandemic, you'll no doubt have had lots of other issues to contend with. So this is the perfect time to update your parent handbook in your childcare to reflect what's happening. Have you made changes to staffing? If you were closed did you use the time to redecorate or change things round in your daycare? Whatever you might want to add to the handbook, keep parents informed and keep those communication lines firmly open!
Updating your parent handbook means you're not leaving things to chance. Trust me, there's danger in waiting for those moments when an issue crops up. Handle that now instead and take a pro-active stance.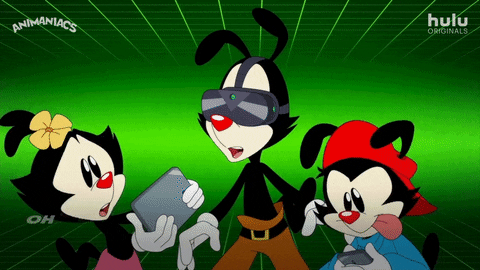 How will you update your parent handbook?
I do advise we regularly update our handbooks and not forget about it after we have opened back up! If you want to hear more about why updating is so important RIGHT NOW, head over to the Childcare Ninja Facebook group where you'll find my live chat about parent handbooks. Every week I go live and share strategies and ideas for building your childcare business into the legacy you're dreaming of!
Interested in becoming more involved in the community and to grow your business? Join us for more tips on how to make your childcare business the success it deserves to be! Or if you prefer Instagram, we share advice and stories there too! We're an army of childcare professionals who are sharing ninja-sharp skills to transform our businesses into childcare empires! This is Childcare Ownership all Grownup!