By now I'm sure you know that I'm all about nurturing my team to become the best rockstars they can be and that your childcare business deserves. It's important to keep working with them and developing them so that your business can grow. And to do that, we must supercharge our staff with their training!
So what does training your staff look like at the moment? Are you offering as much professional development as possible to challenge and hone your team? Are you ensuring that your childcare business is ready for a spot-check inspection?
I'm going to give you some ideas for how to make training less of a burden to both you and your team.
Organize your training
In order to make sure all your staff receive the training they're supposed to, you've got to have systems in place. If you don't someone is going to get missed and that could really cause chaos. By taking some time to plan out all your training sessions and have a tracking system in place, you won't have to have a mad rush to get someone's training done if there's suddenly an inspection.
You can keep a paper tracker, or use an online system that you update or send out to staff when they've completed their training. Knowing who has got what in terms of staff training will really help you with planning for professional development opportunities for the following year. There's always gaps in knowledge that need attending to! And in our industry, there are constantly new initiatives and resources to learn about.
Keep staff training simple
This one isn't just about simplifying things so that you can keep on top of where everyone is at in terms of training…it's just as important that you simplify things for your team members as well.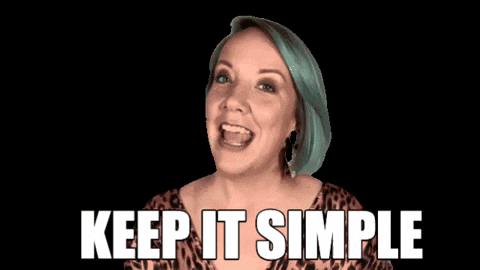 Instead of expecting your team to travel to training or stay late after their shift finishes, you can make their lives simpler by booking online options. This way, you're both free of any obligation to book transportation or accommodation, and they can complete the training in their own home at their leisure.
Virtual training
Doing training virtually will not only simplify things, it's going to help your budget and your stress levels! It's much easier to keep track of who's attended what and you can do so many different trainings online nowadays!
In the past, it used to be really difficult to find good quality, state recognized virtual training programs. But things have moved on so much! Especially in the last year. However, even before Covid-19 took center stage, many states were offering digital versions of trainings and they made the opportunities for learning more flexible and accessible. So now you can get trained by experts without being physically present and even from the comfort of your own home.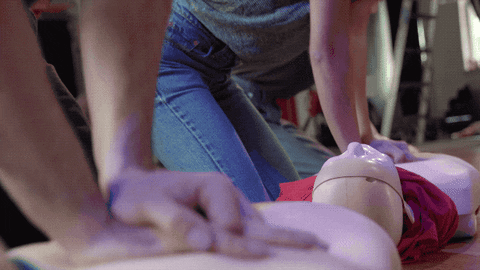 If you do find some excellent training courses online, double check it is eligible for your state requirements. Here in PA we're still required to do our CPR training in person but there are lots we can do virtually. Luckily, there are now a lot of other online trainings that you can get that are taken into account by inspectors, where they didn't used to. So make the most of this new revelation and train up your team!
Budgeting for training
When you're booking in training sessions for your team, try and look for the best value. That doesn't always mean the least expensive! It's about getting a balance. The price has to fit, but what are you getting for your dollars? It's all very well having some cheap online training, but what if it isn't recognized by your state authorities? That'd be a waste of money. So ensure that you do your research.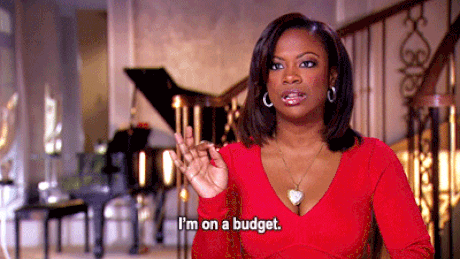 I've written about budgeting before, and how starting a childcare business doesn't have to break the bank. Read more about that here.
You must make sure you plan staff training into your annual budget. It's a must, and you've got to keep on top of the game to grow your childcare business. Nobody wants to send their kids to a daycare where the staff are haphazardly trained and where learning isn't valued. And we're all learners in childcare aren't we?! It's how we stay young and agile!
Train your staff to be childcare rockstars!
I hope this has shown you how to lead your team to become the rock stars they've always meant to be! Let me know in the comments if you have any other tactics to share. I'm always keen to develop my leadership skills and continue my own Childcare Ninja journey!

Before you go, have you found the Childcare Ninja Facebook group yet? We are an army of childcare professionals who are sharing ninja-sharp skills to transform our businesses into childcare empires! This is Childcare Ownership all Grownup! Interested in becoming a part of the community? Join us for more tips on how to make your childcare business the success it deserves to be! And don't forget to follow us on Instagram!