You might be wondering whether an advertising plan is relevant to you as a childcare business owner, especially if you run a small day care center. After all, you've got a great reputation and word of mouth clients are keeping your business afloat.
But I have learned over the years that living on a wing and a prayer when it comes to finding new clients doesn't always work.  So I want to take a moment to explain how valuable having an advertising plan can be.
Read on to find out why you should have an advertising plan – even if you run a home day care!
Okay, firstly: what is an advertising plan?
As you already know, I do love a plan and being organized. But this one is extra awesome. Essentially, an advertising plan is the blueprint for how you can use advertising to promote your childcare business. It's how you're going to reach out to new clients.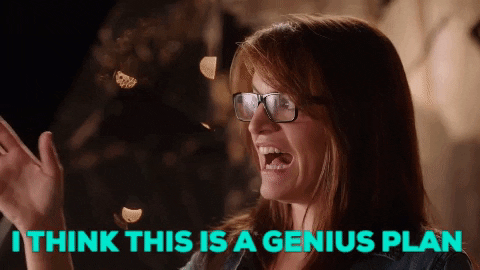 Having a plan in place means that your childcare's marketing budget isn't wasted and that the money is put to good use! By creating a plan, you can also make sure that your advertising reaches the correct audience! Yay!
Why does my childcare business need one?
Every business needs an advertising plan! I like to think of it as a kind of guide to promoting your business. Your plan will tell you who your target clients are and how you can reach them. Most importantly, it'll point out where things aren't working and what needs more focus.
Instead of struggling on doing the same old thing, having a plan allows you to correct your direction and helps your childcare business to thrive. Putting together a plan means you can save yourself time and money. It's going to get you attracting your dream clients – you know, the families that you really want to work with! The ones that will be a good fit for your services and the ones you want to support.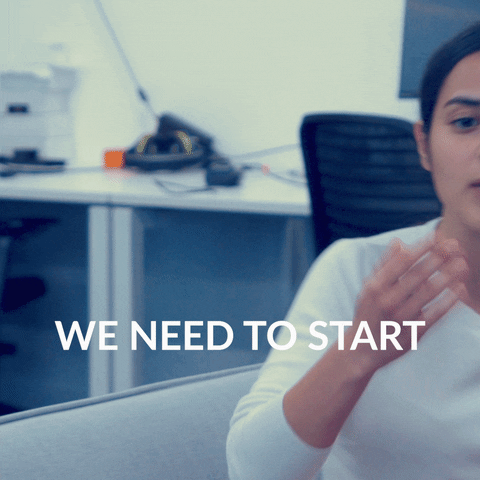 What if you're a home day care?
There are benefits to creating an advertising plan for your Childcare business whether it's a smaller or a larger center.  Sometimes when you're running smaller business you can feel a little bit like a small fish in a big pond. So you wonder how you can pull clients in when you don't have as much money to allocate to it. And you're limited on the time you have to spend on marketing. You can't afford to waste time or money on the wrong things.
Don't make the mistake of thinking an advertising or marketing plan is only for bigger providers or centers. Because if you have goals for your business then you should make a plan.  Just because you may not be as big as them, it doesn't mean you can't put together a plan!
You can create a plan that's right for your childcare business. One that will help you bring in the ideal clients that you're looking for within your allocated budget!
When should I make an advertising plan?
Don't do what I did and wait years before creating a plan! Do it as quickly as possible so you can start to grow at a faster rate, and call in the right clients from the get-go! It's not impossible to create a plan once you're established, but it's much easier and you'll waste so much less cash if you plan your advertising properly right from the beginning!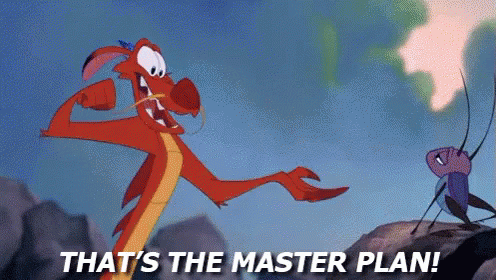 How do I begin to create an advertising plan?
First thing's first: what do you want your advertising plan to achieve? Are you trying to attract new families to your day care or are you trying to encourage current customers to book more sessions? Or maybe you're offering a new service or are opening a new center? I've learned that the best goals are super specific. For example, what kind of increase in enquiries are you looking for and in what time period?
Next you need to figure out what your budget is. How much do you want to spend on promoting your business? If you already have some ideas in mind, how much will these ideas cost you to execute?
Now it's time to get super clear on who your ideal client is. What are they like? Where do they hang out? What problem are you solving for them? It's really important that you know how they tick!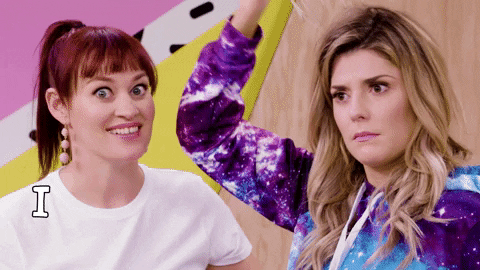 What next?
Once you've established who you're speaking to, it's time to put together your messaging. This is where you communicate all the benefits that your services can provide your clients. You want to make sure your advertising is perfected so that it resonates with your audience and entices them. You want them to feel an urge to learn more about your day care and maybe even book a tour or call with you. (Remember your goal!)
And then you can start to plan how you'll advertise. What medium will you go for? Purely digital ads or will you have some printed pamphlets as well? Will your budget stretch to bill boards or radio? So many options!
Once you've created the plan and implemented your strategies, it's then time to analyse how you're doing. But that's all for another time! I hope this blog has helped you to see why having a plan for your advertising will help you to achieve more in your childcare business. By creating this plan, you're going to be able to grow at a quicker rate.
Want to find out more about how advertising plans can help you build a successful childcare business?
Join me in the Facebook group tonight where I'll be talking about how to make an advertising plan. I'll be going into more detail about what you need to include and why! I'll be sharing some things to consider whenever you're working on that plan and the additional benefits of having an advertising plan for childcare business whatever your size.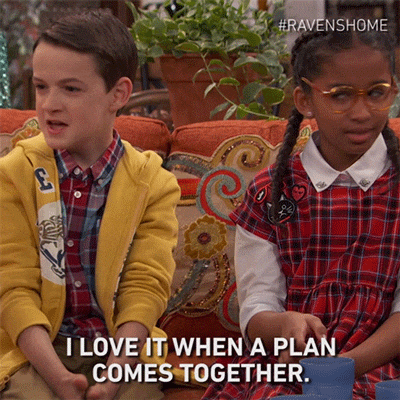 We're an army of childcare professionals who are sharing ninja-sharp skills to transform our businesses into childcare empires! This is Childcare Ownership all Grownup! Interested in becoming more involved in the community and to grow your business? Join us for more tips on how to make your childcare business the success it deserves to be! Or if you prefer Instagram, we share ideas and tips there too!