Hands up if an onboarding system has slipped down your To Do list? I know so many childcare business owners who are winging it on this front. You have people knocking on your door before you've had a chance to create a team to take care of the kids! Sometimes this leads to panic hiring, and – let's be honest – this is a disaster for everyone!
Rushing to fill the gaps in your team is nearly always a mistake. You want to have time and space to find the right fit, and having a great onboarding system will make this easier! And we're in the final quarter of 2021 and 2022 is looming, so now is the time to sort it out!
Let's do this, Ninja! I want to share with you my expertise on how to create an onboarding system that helps your new team members settle in but that also keeps you on top of the paperwork you must do!
What is an onboarding system?
This is the processes you have in place for hiring someone new for your childcare team.
Firstly there's the hunt for people to interview. Then there's the picking the right people for interviewing. After that there's the actual interviews…and that's followed by all the legal paperwork that needs to be completed. And once they're hired, it's important that you nurture them so that they stick around and help you grow your business through consistency!
It can be a whole lot to deal with, so I want to help you as much as possible.
Why do we need an onboarding system?
In this industry we have a ton of rules and regulations to follow when it comes to bringing a new member of staff onboard. There are legal requirements that must be adhered to and we cannot afford any errors. The state needs us to have certain things, wherever you're based!
And actually it's not just about the legalities…it's about saving you time and money! Hiring the right team member in the first round rather than third time lucky will make a huge difference to your business. You want to make sure the onboarding system includes elements that brings the right person into your business.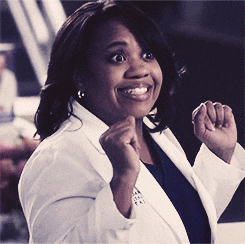 Hiring a team can be hard!
Hiring is one of the hardest parts of running a childcare business. Where can you find your dream team?! Make sure you've got your job description sorted out, you'll want to head out and start looking for those new key players. Obviously you can use the internet to place a job ad. You can look on Indeed, Craigslist…there's a tonne of other places to put your job description on there. Set up a Facebook page where potential staff can come to you and you can let local people know that you're hiring right now.
I'd recommend using a mix of digital and traditional in your search for the perfect team! "Help Wanted" signs still have a place. Word of Mouth is still great too, so make sure you tell parents and the current team that you're looking for help. And I know I've found some great extra help from teachers who are looking for some additional income over the summer holidays. Plus you might have some newly qualified trade school students in your area who are looking for some work.
More tips for where you can look for new staff are in this week's YouTube video!
Nail the interview process
You can ensure that your interviews go well by having a set list of questions that are really tailored to your daycare. It's no good having generic questions, because your business is different and unique to you. Make sure that your questions reflect that and are open enough to allow your interviewees to feel at ease so they can answer to their best ability. I'd also recommend including an orientation session and maybe a "meet the team", so you can get the team's feedback.
Also, this process is as much about you as it is about them. You want to be giving the right signals to your potential new team member. How do you want to come across? What do you want to be known for? Remember the old adage: people remember not what you say but how you make them feel.
File your paperwork!
Unless you love having really difficult conversations (or WORSE receiving citations!) from the inspectors, you must make sure all the forms get filed properly!!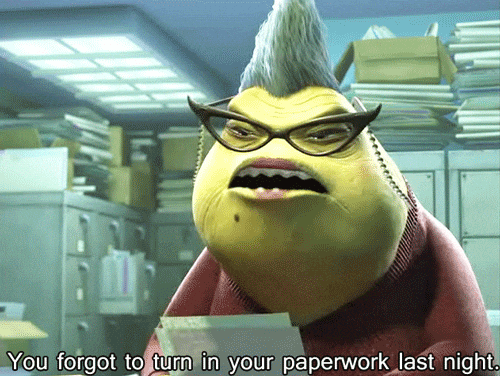 It's very easy to forget what has or hasn't been done, so the best thing to do is – you guessed it! – create a process!
Checking off things the list as we get them done will help us keep track of where we're at. In order to do that properly, it's great to sit down and think the process through. Consider all the steps like how are we getting the people in our doors, getting paperwork filled out, training, and getting them used to your children, parents, and the rest of the team.
Bringing them into your business
Once you've hired your new team member – a newbie or someone who's done it before – you want to get them settled in. Give them time to learn the processes and routines. Let them get to know their new colleagues and the kids and parents.
It's important to make their probation as positive an experience as possible, so that they want to stay. It'll save you time, money and energy if you can retain your new team members and not have to go through the hiring process over and over again.
Watch my video to find out more about how I create my onboarding system!
I hope your takeaway from this is that you need to get an actual process in place! One that's written down and ideally in a checklist form, because it definitely helps things flow easier! Trust me on that!
if you haven't already, So I really want to encourage you to set that up your onboarding system in the next few weeks. To help you get started, go and download my FREE 'Hiring and Onboarding for Success' guide.
Tell me in the comments…Do you have any onboarding tips? What works for you?
Join us over on Facebook for more tips on how to make your childcare business the success it deserves to be! You can hang out with like-minded and aspirational daycare owners. Or if you prefer Instagram, we share inspiration, ideas and tips there too. We're an army of childcare professionals who are sharing ninja-sharp skills to transform our businesses into childcare empires! This is Childcare Ownership all Grownup!