These last few months I've been thinking about marketing pitfalls that I come across in the Childcare business. There's so many! Sounds like bad news, right?!
Wrong! These marketing pitfalls are super easy to overcome, so don't panic!
Have a read of these 4 most common mistakes I see childcare businesses making in their marketing, and then if you know you need a helping hand, I'd love you to register for my FREE upcoming Masterclass "The Childcare Flip MasterClass!". In that class I'll be diving deeper into the pitfalls and how to avoid them. I got you, Ninja!
Anyway, here's some of the things that you need to avoid doing in your childcare business marketing:
Thinking too small
Childcare Ninjas, it's time to stop thinking your childcare business is too small. Size does not matter when it comes to childcare! Stop believing the lie that you're too small to contend with the other day cares in your area, especially the larger chain centers.
It is a negative mindset and false belief that tells you: "Will people really want what I've got to offer?". Stop listening to that voice when it says: "I'm just an in-home daycare! How on earth am I supposed to compete with a massive daycare center?! One that has all the fancy gadgets and latest kit?"
Instead, position it in a way where it will pique your ideal client's interest! Here's your permission to brag about what makes your biz unique! Do kids get to eat your home-grown veggies? Do you offer music sessions that enrich your curriculum?! The little touches matter here. It's time to stop discounting what makes you unique and amazing and start shouting it from the rooftops!
One of the things to start doing so you don't fall into that pit of 'marketing or comparison blues' is look at what you do well and highlight it.
Even if you're small you can still position and market yourself so you're set apart and your uniqueness shines bright!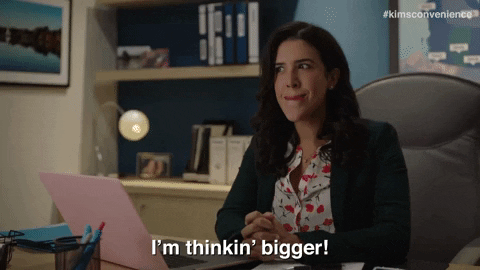 Pretending to be something they're not
You'd be surprised how many businesses fall into this trap. But it's all because of the comparisonitis childcare business owners get, as highlighted in my first point! They worry they're not good enough or big enough and then try to market themselves as something they are not. 
I've seen it plenty of times where a home daycare biz owner puts out messaging that builds expectations they can't possibly meet. From stock images on social media posts and leaflets to language that insinuates a huge corporate company – it doesn't matter how. What's important is showing your true colors in your marketing.
People love to buy from people, and they want to get to know you. They also love supporting small, so why wouldn't they want a more intimate experience for their babies?
So stop pretending and start telling the world who you really are!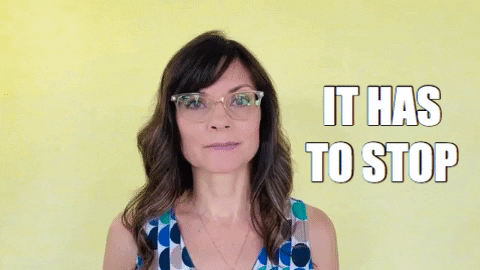 Not asking for help
Something I witness time and time again is this "I'm a strong independent woman" mantra from Childcare business owners. I am absolutely 100% down for being strong and independent, but not to the detriment of my business and my mental health! And not asking for help is often caused by this need to appear strong and independent all the time. Which is – in my humble opinion – unnecessary!
Being strong doesn't mean keeping going till you reach breaking point with something. Showing strength can look like saying no to the things that don't serve you or your business. It might be that you show strength by reaching out to a mentor or your peers.
So don't end up making this common marketing pitfall! Instead ask for help when you need it.

Not having a marketing plan
Hands up if this is you?! Are you doing your marketing on a wing and a prayer? It's okay, you're not alone. Many childcare business owners don't prioritize their marketing, don't bother making a plan, and then find themselves in a panic!
So take some time to sit down and figure out your marketing plan. Set some goals for your marketing. If getting a waitlist going is a priority, how can you let people know you're there? Decide what the purpose is to your marketing and go from there. Create a plan that is manageable and sustainable!
Not sure where to go from here?! Never fear, my blog is full of awesome ideas for marketing your childcare business.
 Put a plan in place for your marketing! Even in-home daycares need one!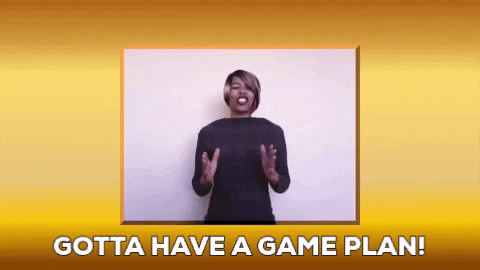 Have you noticed any other marketing pitfalls in the industry? Share them in the comments below!
If you're looking to sort out your childcare marketing this year, you're in the right place! I'm hosting a webinar next week which is going to revolutionize how you're feeling about marketing your childcare biz. 
The Childcare Flip Masterclass is on February 14th at 7pm. REGISTER HERE to nab your FREE place! 
Hope to see you there, Ninja!
We're an army of childcare professionals who are sharing ninja-sharp skills to transform our businesses into childcare empires! This is Childcare Ownership all Grownup! Interested in becoming more involved in the community and to grow your business? Join us for more tips on how to make your childcare business the success it deserves to be! Or if you prefer Instagram, we share ideas and tips there too!