"Vision board" – it's a term that's thrown around like confetti in the entrepreneurial online space, right?! All the big names are talking about them! But have you ever made one with the purpose of growing your business?
I'm Siobhan Strode, word witch over at This Sister Scribes. And I've been asked by Ms. Nyckie to write a blog on vision boards because since I've been using them I have seen a huge change in my mindset, and my copywriting business has grown from strength to strength. And we thought it would be fun to share how and why they work!
Don't be put off by the idea if you're new to it, or the "woo" freaks you out. I felt like this once too! So bear with me and have a read of this blog…I think you'll love what I've learned.
So, what exactly is a vision board?
A vision board is a visual representation of where you want to go in life.
Imagine it's a sort of map that guides you and pushes you forward. You piece together a creative collage of images and texts which help to stimulate your imagination and develop your ability to visualize your goals. The board is a visual representation of the dreams and goals that you aim to achieve.
It might be a digital board, where you copy and paste images and words that you feel drawn to, but I love something I can touch. Something I can pin up on my wall, and add to as time goes on. To me, it's a prod or poke to remind me where I'm headed and how I'm going to get there.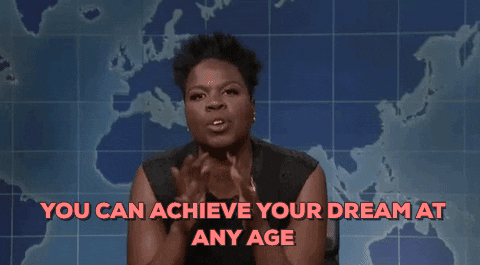 Let yourself try it!
After spending a couple of years ignoring the suggestion by numerous coaches, I finally let myself try it in 2017. Slowly, I began to really believe I could build the business of my dreams and a life where my values are centered. And since then I've achieved so much. I've helped 100s of female founders find the right words to say in their businesses; I've held writing workshops and spoken in groups; every day I write for some phenomenal women! I started a feminist podcast "This Sister Speaks" and began hosting writers' retreats in my Airbnb guest space.
I've begun to be the female leader I put on my vision board. I have built a blossoming political career alongside my business – I became a Councillor in December 2017 and I ran for UK Parliament in December 2019; I've set up community groups, run campaigns to raise awareness around education cuts and changes to the social security system…Honestly, looking back makes me feel so proud.
And all this is because everyday, I'm reminded of my soul goals and the steps I needed to take to get there. Each morning, I look up from my desk and see the empowering words and mantras, the pictures that align with my future self. I allowed myself to believe. Because I can do this. And if I can do this, you can too!
Creating your vision board
First, you've got to pause and think about where you're at and where you want to go. Ask yourself where you'd like to be this time next year, and where you want to be in 5 years. What steps do you need to take to get there? Think about your why. Where do you want to take your childcare business from here?
Once you've taken time to contemplate your goals, and gathered up the craft materials – scissors, washi tape, Sharpies, and a glue stick – plus a big pile of magazines and catalogs to delve into, you can begin! Set aside at least 2 hours of time where you can just be in the moment, with no interruptions.
As you flick through the pages, cut out images and words that you feel drawn to. Perhaps you've got specific quotes or mantras you want to include. You might have 3 goals you're working towards and divide the space accordingly, adding words and images that represent that. This is completely personal and for your eyes only.
Creating a vision board with your goals in mind – really putting your heart and soul into it – can be an extraordinary experience. Like you've just read from my own journey, they can truly help you focus and will act as a reminder to you every day of what you want to achieve.
Making the vision board work
While making a vision board is fairly simple, what actually matters is making sure that it works. If you're spending a good chunk of time on this, you want to ensure that it is worth the hours given.
Acknowledge that this isn't actually magic. It won't do the work for you. You'll get the most from vision boards when you're determined to put in the work needed to reach your goals. Studies have shown that people who visualize themselves achieving their goals and – crucially – taking the steps to get there are more likely to succeed than those who only visualized themselves attaining their end goals.
Therefore I'd like to encourage you to incorporate those steps you need to take! Add more actionable images and dynamic verbs to your vision board.
Train your brain
Display your vision board where you can see it every day. Place it in your bedroom, work space, the bathroom (probably laminate it!) or any other place that you'll see it repeatedly.
Reason being that vision boards help prepare your mind, getting it ready to take action. Whenever an opportunity presents itself for the accomplishment of your goals, you'll be less likely to shy away from it because everyday you've been presented with an image of your success in this area.
Having consistently given your mind visuals to prepare it, you won't waste opportunities to head towards your goals. You'll find yourself taking action. Essentially what you're doing is training your mind!
Go and get creative, Ninjas!
Hopefully you've stuck with me on this and can see how helpful vision boards can help you grow your business. Although I'm creative – I'm a writer after all! – I'm a hugely practical person, who is apologetically ambitious. I don't want to spend time doing things that won't give me a return! I'm a busy woman, as I'm sure you are too.
But creating a vision board is something I invest time into at least once a year, and add to it or create a new one whenever a new goal comes on the horizon. I ask myself, does it fit with my values and soul goals? How am I going to do this? And then it goes on the board!
Let us know if you've ever tried before! How do you create yours? Nyckie and I would love to hear from you, so leave a comment! Or if you're trying for the first time, tag us in a photo of your vision board on Instagram – I'm @thissisterscribes and Nyckie is @childcareninjas.
Have you discovered the Childcare Ninja Facebook group yet? We are an army of childcare professionals who are sharing ninja-sharp skills to transform our businesses into childcare empires! This is Childcare Ownership all Grownup! Interested in becoming a part of the community? Join us for more tips on how to make your childcare business the success it deserves to be! And don't forget to follow us on Instagram!