In this blog, I'm sharing the secret main ingredient to growing your childcare business. Take your home childcare business to a whole new level by making sure you're adding the value your potential clients are actually seeking. 
You're already offering a great service to your families and community, but how can you really make your childcare business stand out from the crowd? How are you going to shine above all the others?
One word my lovely Ninja: VALUE!
You've got to be going above and beyond in your offerings.
Why do I need to add value?
It's necessary to do more than just offer the basics. I had to do this right at the start of my journey as a childcare business owner. I looked at serving my community with hours outside the traditional working day childcare hours. By offering unusual hours I was giving value. I filled a need that other people had neglected in their offerings!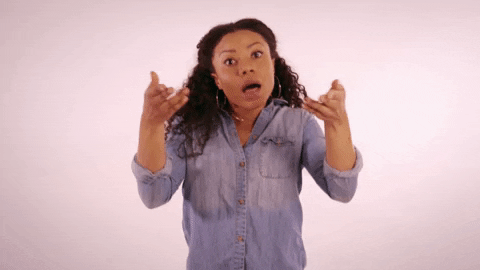 How will I know what value my clients are looking for?
Hey ninja, keep it simple here! Just ask them! Put out a survey asking if there's anything the families wish you offered.
Think about the questions that your current clients are asking you. Do you offer weekends? Are you open in the evenings? Pull out the ones that you can fulfil now…and mark ones for the future (when you've got more staff or venues).
Don't be afraid of asking questions on tours of your daycare. "What else would you like to see?" Because you might be able to add it in at a later date when you have capacity. Perhaps music lessons or languages, or a gardening club…whatever it is!
Who else can you help?
Also, it doesn't hurt to think outside the box. Think about the value you can offer to other businesses or individuals who aren't your current clients.
When I was looking at other services I could offer, I just so happened to be at a wedding. I was looking at the kids running round and it dawned on me that what this wedding needed was a babysitting service! And so I branched into wedding childcare. Which led to an "aha" moment when I realized that if weddings needed childcare services, perhaps other events did too. So I reached out to event management companies. It took off!!
So take a look around your neighborhood. What is missing? Is there anything you could offer to local businesses that could make you stand out as a childcare business?
Make use of your venue.
If you run your childcare business from a center that isn't your home, you might want to look at hiring out your space at the weekends to local community groups or for birthday parties.
What else could you offer at your specific venue? Is there a local makers market or artists group that needs a space? Or perhaps a sports coach? Helping people in the community adds value to your childcare.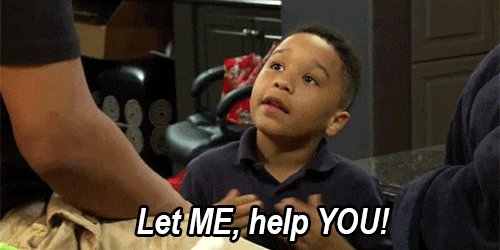 Check out my YouTube video for more tips, where I'm discussing how to add value to your services that will help your childcare business grow. In case you haven't subscribed to my Youtube channel yet and didn't know, my videos get released live every Monday. Go ahead over to my Youtube channel and let me know what you think. Of course while you're there be sure to SUBSCRIBE and don't forget to snap up whatever FREE resource I've put up that week. Enjoy! If you find it helpful, pass on the link to other childcare business owners you know who might find it helpful!
Let me know how it helps you inch closer to becoming a childcare ninja when it comes to

childcare business growth

.

Sometimes being a home daycare provider can feel lonely and overwhelming so getting connected with other childcare owners can really be a game changer to help you gain strategies and tips to move your childcare business forward. 

That's why I set up my community over on Facebook, where you can hang out with like-minded and aspirational daycare owners. Join us for more tips on how to make your childcare business the success it deserves to be! Or if you prefer Instagram, we share ideas and tips there too. We're an army of childcare professionals who are sharing ninja-sharp skills to transform our businesses into childcare empires! This is Childcare Ownership all Grownup!