What does your summer childcare program look like? Do you do anything different to your usual schedule in the summer months?
It's that time of year, in most places here in the USA, where we are smothering kids in sun lotion and ensuring they've all got their hats on! But how can we differentiate the summer time in our childcare settings to make it stand out from the usual school times?
I know it can be really easy to do the same old thing year in, year out. But I want to help you break that dull old cycle and get your kids BUZZING about your daycare!
This blog is full of tried and tested tips and strategies to boost your fun this summer! Read on to discover how to make your childcare stand out and bring joy to all your families!
Why is summer any different to other times in the year?
The year can feel really boring, monotonous and uninspiring, so I like to use the summer to break up the year. It separates out 'term time' from 'holiday time', and —because it's warmer—there are tonnes of opportunities to mix things up, especially by heading outside!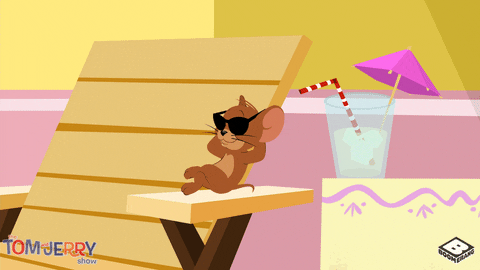 Switching up your program compared to how it is in the school time helps to break up any boredom for the kiddos and also your team. They get a rest from all the traditional school time learning activities, and it's more likely that you'll feel able to make a more creative timetable!
Off-the-curriculum fun!
Summer is a chance for you and your team to unleash your creative sides and go wild. Now is the time to really have some fun! Summer can be a time to break rules!
Take it as your permission slip to totally reinvent your program, drawing on all the experience and wisdom of your team and completely go for it – no generic teaching of math and English! Think right outside of the box! There are so many fun projects you can do that are exciting yet still encourage the kids' academic skills.
When you have a creative and joyful learning program your kids will have so much fun, they'll be telling their parents all about it!
Rejuvenate your summer childcare program!
Summertime is absolutely one of my favorite times of the year. I love the freedom that it brings to step away from the normal activities we can all find super dull after a while. But most of all, I adore seeing the kids playing outside and exploring. None of them complain about being cold or hungry or tired because they're too busy exploring!
Take today, for instance! We were making drums! And, because the sun is out, we can make these drums and play with them out in the garden so the noise doesn't reverberate in your ears quite so much! The summer makes all those louder activities much more appealing to you and your team right!?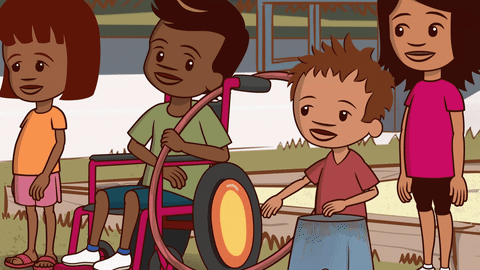 Bring back the old skool games
Outdoor play doesn't need to cost the earth. There's no need for new swing-ball sets or a climbing frame! It's amazing what you can do with some chalk! Bring back those oldies-but-goodies like hopscotch and tick-tack-toe (noughts and crosses)! A lot of the kids won't have played these games before and learning them feels fun and new! Plus these are life skills!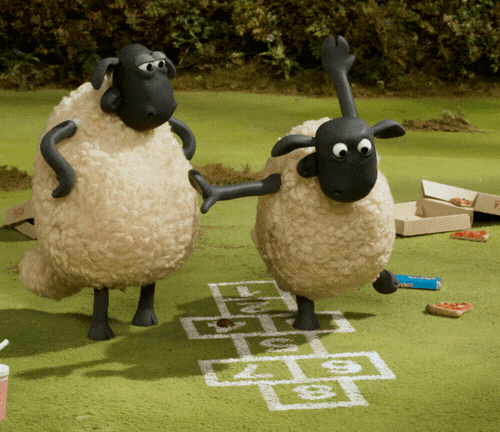 A classic idea that really gets them thinking involves water, a bucket and some old paint brushes! It's actually super for teaching kids about evaporation and the water cycle! Get the kids to fill up a bucket and "paint" your fence or wall outside. It soon dries of in the heat and you can ask them questions like, "where do you think the water goes?" or "what happens if you do that again?"
Get out some hula-hoops and show the kids how to use them. Can the beat you with the number of loops they can swing? Get them to keep a score with chalks on the paving. They can have races with them and use sticks to make them go faster. Aaaah the memories!
More ideas for outdoor play
Ask families to bring in rolls of painter's tape, cardboard and containers for the kids to make junk models outside. Set them challenges! Who can make an aircraft for a Paw Patrol character to rescue someone? How tall can you make a tower of boxes without it falling over?
Make an area for water play. Gather a bunch of buckets and measuring spoons and cups, and that will keep kids entertained for hours while also experimenting with the concepts of volume and capacity! Another great idea for water play is asking local builders to donate some tough trays and rain gutters for the kids to play with.
What do you love about your summer childcare program?
Share your ideas below and head over to the Childcare Ninja Facebook group to find more tips and strategies for making your childcare program summer-tastic this year!
Interested in becoming more involved in the community and to grow your business? Join us for more tips on how to make your childcare business the success it deserves to be! Or if you prefer Instagram, we share ideas and tips there too! We're an army of childcare professionals who are sharing ninja-sharp skills to transform our businesses into childcare empires! This is Childcare Ownership all Grownup!