This week in Childcare Ninjas, we're shining a light on finance again. It's a subject that we're not going to shy away from, because it's vital that we feel confident discussing finances! And I want to support you as a Childcare Ninja in this area as much as any other. If you're new to the industry, you'll want to read this blog post!
When it comes to initially setting up your childcare business, you might not be ready to go all in just yet. You might need to spend some time raising funds so you can open up the daycare center of your dreams.
What I want to emphasize here is that you shouldn't be letting finances get in your way. It might take you a little longer to reach your goals, but you CAN get there. I have seen financials hold so many women back from starting a business and I don't want that to happen to you.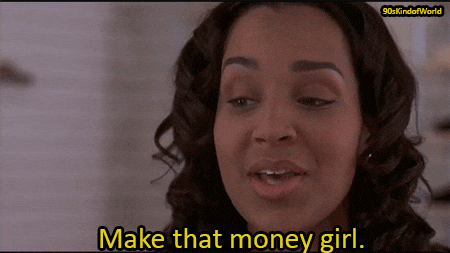 So, in this blog I'm going to share a few ideas to get your creative juices flowing. I'm going to get you flexing your resourcefulness muscles!
What are your needs?
First things first, you've got to take a look at how much you need to actually get set up. This might seem minimal to begin with, but once you take into account the rent, the health and safety aspects, the registration, the licences, the insurance…it all adds up. So be honest with yourself here. Keep it real: are you currently in a position to set up immediately?
Maybe you're beginning in your home, which will reduce the cost in the short term. Even so, there's the equipment you'll need, the additional costs of utilities (amazing how those little kids use up all that extra electricity and water!)…
But I'm not saying this to get you to stop! Far from it! I'm asking you to take a good long look at your needs in a financial sense, because I want you to succeed! I want you to know exactly what you've got to have in place before you can launch into your childcare business. And if you've got any questions or don't know where to start, please drop me an email! After 14 years in the business, I'm happy to help!
So how can you raise the money to get started?
We've established that you're likely to need more cash coming in before you can really dive deep into your childcare ownership dreams, so how are you going to do this exactly?
Honestly? This comes down to how much money you have and how much time. Finances play a part here too because there are some income streams that require a little investment before you can get going and others that you can just jump straight into with out much thought!
Become a representative
Not in the House (one day, maybe…!), I'm talking about buying into a scheme where you're the representative of a brand. These roles offer a range of opportunities, from flexible working and franchises, to direct selling and party planning.
There are a number of these that can be lucrative for people who have time and a small amount for buying the products for demonstrations. Beauty companies like Avon, Mary Kay or Arbonne have a fairly low investment requirement to become a representative.
So those are options for you if you have a little cash to reap rewards with. However, I've got a few more ideas if you don't!
Everyone has something that everyone else needs!
This is what I tell the women I coach. They'll often say, "But Nyckie, I haven't got anything to offer. How on earth can I have a side hustle going on?" And I am quick to remind them that they certainly do have things to offer. Whether that's a resource that their community is lacking (like reliable transport) or a skill they can see a need for (gardening!) each and every one of us has something that their neighborhood needs.
Take an audit of your resources
Take a look around your home and figure out if you have resources at your fingertips that could earn you some of the funds you need for your business.
Perhaps you've got a car and are happy to be driving to make some side hustle money. You could do some Uber driving in the evenings when your partner gets in from work. Or perhaps if you know there's people in your community who'd rather pay you than Uber to drive them to and from appointments, then get driving! Drum up interest and bring in those dollars!
Have you got furniture that could go to a new home, or a ton of dresses sat unworn in your wardrobe? Kids finished playing their consoles or moved on to the next craze? Why not have a yard sale?
Start something from scratch
If you've got skills that you could utilize, then why not put them up on Fiverr or Upwork? If you've got admin capabilities or can write, or maybe you're handy with a camera, then put up a page and watch the requests come rolling in. When you've got skills other people need, you're valuable and it will help your finances!
Perhaps you can offer tutoring for local families, or teach piano? Know how to grow vegetables? Maybe you're a whizz with a chainsaw? Think about the dormant skills you could put to good use!
Make the most of what you've got!
I've mentioned skills above, but it really is about making the most of what you've got and flying with it! Take a look around your local community and look at what's missing. What are people moaning about? Have you got friends with elderly parents who need healthy meals but can't cook anymore? Could you cook them nutritious food and charge for it? You could start a small take away service. (Don't go crazy here! It's a childcare business we're aiming for, right?! Not a restaurant!)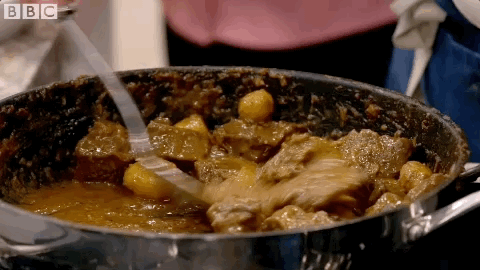 Choosing a way of bringing in some extra money means you can rest easy knowing that you'll raise the dollars you need. Thinking about your finances and making some cash in a side hustle is a sensible move to avoiding stress.
I'd love to help you more with ideas that'll solve the gaps in your finances, and I'm so excited to see you achieve success, so why not head here and you can download my FREE Side Hustle Checklist!
If you'd like to see more like this and chat with other childcare business owners, I wonder whether you'd like to head over here: Childcare Ninja Facebook group! Join us for more tips – not just on finances! – on how to make your childcare business the success it deserves to be!
While you're here, are you in the Childcare Ninja membership yet? We're an army of childcare professionals who are sharing ninja-sharp skills to transform our businesses into childcare empires! This is Childcare Ownership all Grownup! It's full of exclusive resources and support to help you grow your Childcare Business.