February is well and truly here! It's usually a chaotic month due to getting our taxes in order, so why not use this time to fix-up our finance systems? We're still fresh in the year, and only just getting started — it's the perfect time to revamp your systems!
Take some time out over the next couple of weeks to really analyse your current systems. Delve into what's working, what is not working. Could you make things slicker and easier to manage?
In this post I'm going to share some practical tips for revitalizing your finance systems, read on if you're ready to take action now!
Why do systems matter?
By getting systems all set up, you're getting processes in place that will help you get more organized. It's important that you can keep on top of finances, so having systems in place will help you find things at the drop of a hat. If a client asks you something, you can find the answer. When it comes to tax returns, all your information and data is in order. It keeps things simple.
Not only does it get you organized, but having systems helps your staff too. It enables them to know how things work, without having to ask you constantly! Once your systems are running smoothly, you'll no longer have to worry about taking time off and chaos ensuing while you're not there.  You'll de-stress, your staff will feel more in control and confident and—most importantly— your business will grow!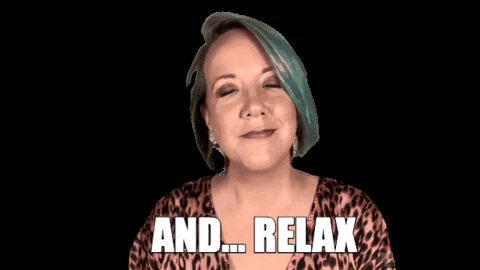 How do you work out systems?
If you've worked with me before, or you've read my previous blog posts, you'll know I'm obsessed with systems! I love the sense of control and the load it takes off of my shoulders. So how did I get to this point, exactly?
First thing you have to do is break down all the steps and processes that you have in place. Take a good long look at every little step. How is that working for you right now? Is there anything you could change to improve that step? Could you automate it? Once you've analysed where you're at, start adding in the things you'd like to implement to make the systems better.
After you've broken it all down, you'll see you've got a plan and a sort of flow chart to guide you through the finance systems you want in your childcare business. (If you need a guide to help you with this process, download your free childcare business map here and get started building your systems.)
How do I fix-up my finance systems?
There's lots of ways you can fix-up your finance systems, and I'll be going through this in the Facebook group soon. So for now I'll just explain how to get started if you haven't already. Or perhaps you can use it as an opportunity to refresh how things work at the moment.
Financial Tasks Overview: Get total control of your finances by creating a system for your tasks. By ensuring that we do the tasks we need to daily, weekly, monthly, and even quarterly, we are stopping overwhelm and procrastination in its tracks! So break every little task down. No matter how small!
Monthly Bill Report: Doing this will enable you to list all expenses your business has, and begin categorizing it so that a later stage when you have all the Fab Finances templates, you can complete your monthly budget and know exactly where you stand financially at any given time. Simple & Stress-free!
And don't panic if you've not started yet! Head here for my Fabulous Finance templates, so your childcare business can run with ease! Which means you can focus on the strategic part of your business and get growing! Some of the daily templates include Inventory management, invoice tracking, income, and expense management.
What happens when you've got systems in place?
You might think that this is all a waste of time. I've heard childcare business owners complain about the effort it takes to get all set up. But I promise you that once you've found systems that work for you and they're all in place and running like clockwork it's a total game changer!
Since I got my systems fixed-up, I have been able to grow my childcare business empire. None of my focus goes on overwhelm or worrying about how things are doing, because I know already! My systems tell me what's going on and I can take a look any time I fancy. I don't have to stress about taking time off or if families are going to pay their bills, due to my simple systems and automations.
How do you feel about this? Are you ready to fix-up your finance systems? Or are you feeling stuck?
Come and let us know over in the Childcare Ninja Facebook group! Over the next few weeks, I'll be sharing tips on setting those systems up so you can actually grow your childcare business. And I'll be starting with Finances!
We're an army of childcare professionals who are sharing ninja-sharp skills to transform our businesses into childcare empires! This is Childcare Ownership all Grownup! Interested in becoming a part of the community? Join us for more tips on how to make your childcare business the success it deserves to be! And don't forget to follow us on Instagram!