Last week I wrote about getting our mindset ready for the inspection process and looking at it with the mindset that this is going to be something that helps us do what we do even better! This week we're thinking about how to prepare for inspections.
Now that we've got our mindset sorted out, we'll pull out some strategies to help us get the job done while we prepare for that all important daycare inspection.
In this blog post you'll find ideas and strategies to help you create a successful Daycare Inspection Strategy. These are going to help you prepare for what's commonly recognized as the scariest part of your childcare ownership journey!
It's time to get confident and kiss goodbye to the fear!! Let's go Ninja!
Remember that inspections are here to keep kids safe!
This is not a trick situation. No one is out to get you! The inspectors are coming into your day care to make sure it's as safe as it can possibly be for children in your care. Running a childcare business means you signed up to a regulated industry and we all want to do our best, right? And it's an opportunity to have an experienced expert giving you advice and support on a yearly basis.
It's really important that you get your mindset into a positive space. Read more about how to get into the right frame of mind for your inspection here.
Why do you need a strategy?
All a strategy is is a plan! It's not as complex as it sounds. And, in this case, the plan is going to keep you focused and give you confidence to show the inspector round your day care without worrying about things.
The tips I'm sharing have helped me and others that I've shared them with to go on and smash their inspections. When you approach these inspections with a positive mindset and a tried and tested strategy, it's much less stressful all round!
If you're running your childcare from home, you can get some top tips here in my Ultimate Home Daycare Inspection Guide.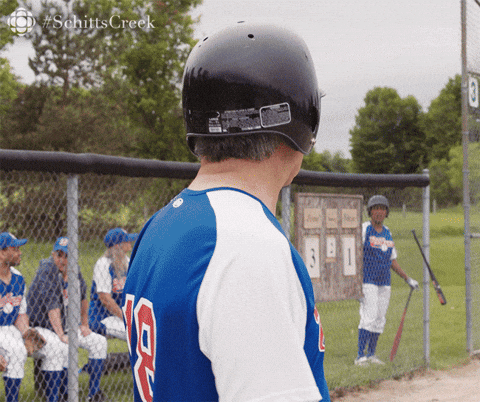 Remind yourself of the regulations
Back when you opened your daycare, you would've been given some sort of handbook or regulation information. It might have been a digital format or it could've been in print. Either way, I like to keep a paper copy of mine in each day care because then I can check things off as and when I remember them. Or maybe download it on your iPad and scroll through whenever you get the chance.
I'd hazard a guess that back then when you first got your handbook you were probably all rose-tinted glasses thinking you'll never letting things slip. You were no doubt adamant that you'd be looking over it and getting clued up on the daily. But after a while you realized that you're referring to it less than you initially hoped! So your first job is to go get the handbook back out!  We all get super busy and things can easily be missed. Doing a bit of a re-read on the regular means you'll always be prepared.
What do you need to have in place in order to meet the requirements? Get yourself refamiliarized with your state regulations so that you feel in control and confident when the inspection rolls around.
Play inspection make believe
Two pairs of eyes is better than one. So why not ask someone with a fresh pair – someone you trust! – to look through the handbook and help you out. Get them to come in and point out things you've overlooked.  This could be a team member or a savvy friend. Ask them to play the role of inspector and make sure everything is in tact.
Sometimes it's more manageable if you break the "inspection" down and go over each section at a different time, making notes as you go. Although I don't know every single state handbook by heart, they generally consist of 4 key areas: facility paperwork, staffing, children's records, and the environment. Allocating a team member to "inspect" one of these, and then swapping can give you a great insight into the things that might be overlooked.
It's an excellent way to prepare for your inspection.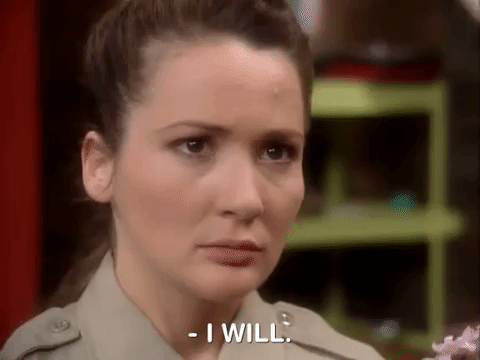 Make a video
Okay, okay. I know it sounds a little funny. But this is something that really helped me! I know it's not fun to watch yourself back but it will help you!  Just like when you're in the movies and you notice errors – like in the scene editing, when props are suddenly missing, or there's sometimes a random hair or outfit change –  you'll watch your recording and notice things. I bet you'll catch things you totally missed as you were going through! Tiny but crucial things, like a missing outlet or safety cover and you'll be even better prepared for the real thing!
I first realised the value of making a video when I made a training video for new staff and noticed things out of place or missing! Honestly, try it! It's amazing how our brains see what they want to see!  Filming yourself doing a preparation run of the inspection and filming it is a game changer!
Not your first inspection?
If you've had previous inspections, don't forget to go through all the old notes and recommendations. What did you miss last time? Try and catch as much as possible before your next inspection comes around.  Thoroughly check their references to systems and paperwork, where did things slip previously?
Use your experiences to reassure newer staff and teach them how to go through the handbook and check things off. What are your top tips for prepping for an inspection?
These are just a few of the things that have helped me so head over to the Facebook group. There you can watch my Live on #replay and find out more about how I prepare!
Don't forget to get your hands on my Ultimate Home Daycare Inspection Guide which includes a checklist to help you get ready for your upcoming inspection. Get your copy now by clicking here now!.
If you haven't joined the group yet jump in and join us live every week.  You can catch up on past lives about inspections but also a ton of other topics that'll help you grow your childcare business!
Want to get more involved in the childcare business owner community and really ramp up your business to the next level? Join us for more tips on how to make your childcare business the success it deserves to be! Or if you prefer Instagram, we share ideas and tips there too! We're an army of childcare professionals who are sharing ninja-sharp skills to transform our businesses into childcare empires! This is Childcare Ownership all Grownup!