Just because you're full at the moment, doesn't mean you can forget about your enrollment. In this blog I'm going to give you some hacks to supercharge enrollment! Let's make sure you've got a wait list of keen families who'll snap up a spot as soon as you have a vacancy!
After 15 years running my childcare business, I've learned tons of hacks along the way to keep my daycares buzzing! Read on for some of my awesome expert tips!
Don't slack because you're currently busy
Right now it might seem super easy to get enrollment. Lots of families are headed back into their workplaces and trying to navigate this post-Covid world. This means that our daycare centers are open to support people! In fact it's making us all incredibly busy.
However, we don't want to slack off purely because we're busy. Therefore we've gotta be like the ants in the story of the ants and the grasshopper (you've seen A Bugs Life, right!?). Work solidly all year round and don't sit on your laurels or rest completely while the sun is shining!
Let's keep in mind that families aren't always sat waiting for a space. Remembering numbers on your waitlist might drop sometimes, so we must be proactive about enrollment.
Why you need a waitlist
It's vital that you have a waitlist for enrollment so that you don't have to worry about where you'll find your next client when someone moves on. You know how it goes, the childcare's enrollment goes up and down! So I definitely want you to be prepared for when enrollment potentially drops.
If you're bearing enrollment in mind all year round and have systems in place, you can build a waitlist for those quieter times. Ultimately, you want to keep relevant and top of mind with your local families.
Enrollment hack #1
A super easy win for letting people know you're there is getting some signage up! You'd be surprised how many times I've walked past daycares with no idea they're even there! Make sure you've got a sign of some sort up!  No matter what size of business you have, people need to know you exist.
I'm not saying you have to have a gigantic sign that dominates the street. You could even just place an easel out the front, with some branded balloons! Having your business name on the balloons and a simple notice stating that you're open for enrollment is all it takes.
Depending on where you're based and any residential rules (if you're a home daycare), you might want to go bigger! Perhaps you could even have something custom-made with your childcare biz name and a flashing "join the waitlist!"
So whether you're a home daycare or a large facility, pop up some signs!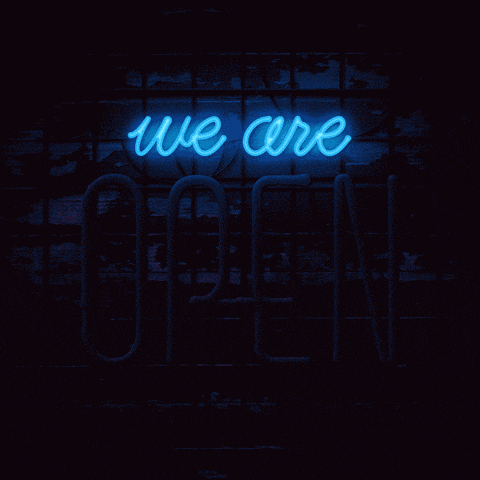 Enrollment hack #2
Sometimes it's easy to forget how valuable the local community can be when it comes to enrollment. Not only is word of mouth helpful, but you can utilize the online space too!
I highly recommend joining some local Facebook community groups. Engaging in these kind of spaces, demonstrates your standing in the real world and reminds people that you're an expert! Often it's tricky to post adverts or be salesy, due to rules, there's no harm in you offering tips and advice. Sometimes you can pop a link under "any recommendations?" posts from people (if it's allowed). Plus you can absolutely have a link to your business website in your profile.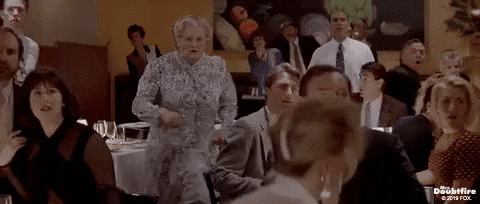 By being helpful in the groups and engaging with potential clients, you're keeping visible and reminding people that you're open and ready to serve.
For more hacks, here's my recent YouTube video! Watch so you don't miss out on the things that have helped me and hundreds of other childcare business owners I work with!
So please keep enrollment and visibility in mind for the whole year, not just when your numbers drop! That way you're always ready for the quiet periods and never have to stress over low numbers!
Speaking of being visible and proactive for the whole year…have you started planning for 2022 yet?! I've got just the thing to give you a head start! This is no ordinary paper planner. It's specifically designed with Childcare Business owners in mind. Because I got sick of having to tweak the ones aimed at other industries!
And because I know a planner is zero use without accountability, I've added an accountability piece to my new and improved Nyckie B's 2022 Childcare Business Planner System! 
Pre-order yours now ——–> here!
Even with all the planning in the world, being a home daycare provider can sometimes feel lonely and overwhelming. Getting connected with other childcare owners is a game changer! Gain strategies and tips to move your childcare business forward by joining a community! That's why I set up my Facebook group, where you can hang out with like-minded and aspirational daycare owners. Join us for more tips on how to make your childcare business the success it deserves to be!
Or if you prefer Instagram, we share ideas and tips there too. We're an army of childcare professionals who are sharing ninja-sharp skills to transform our businesses into childcare empires! This is Childcare Ownership all Grownup!